The 19th Hole - McKinney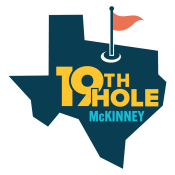 AT&T Byron Nelson is Beyond the course, McKinney is proud to be the 19th hole during this incredible event. We invite you and your friends to enjoy the "perfect par 3" as you shop, dine and unwind.
When you shop and dine in McKinney, a half-cent sales tax revenue is reinvested to enhance the community. Events like the AT&T Byron Nelson hugely contribute to our economy and support our local businesses.
Spend it here. Keep it here.
Hospitality partners throughout McKinney want to welcome you to our community and are ready to help you have the best possible experience while you're here. The activities and exclusive offers curated just for you to enjoy during your stay with us expired following the event.