Welcome to McKinney, koha-US Conference Visitors!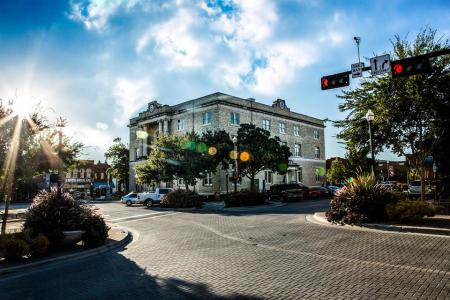 Visit McKinney is excited to be working with koha-US and we are looking forward to welcoming your organization's visitors to our community. 

Book Your Hotel
Click HERE to book your room at The Grand Hotel in downtown McKinney. 
Click HERE to book using the McKinney Sheraton's koha-US room rate.
Register for the Conference
Have you completed your registration to attend the "Fresh Perspectives" koha-US Conference in McKinney Sept. 21-24 in McKinney? Click HERE to find registration rates and link, conference schedule, and more!

Plan Your Visit
We encourage you to explore our website for ideas of places to eat, things to do, and more while you're in town. With your conference activities taking place at the McKinney Performing Arts Center (housed in the historic courthouse in the center of the square) and the Roy and Helen Hall Library, you'll be in the center of the action in our quaint and vibrant historic downtown square! Here, you'll have your pick of some of North Texas's best cuisine (much of it locally sourced from area farmers), one-of-a-kind shops to peruse, museums to visit, and other fun things to see and do.
Please don't hesitate to reach out to our Visit McKinney team should you have any questions by calling 888-649-8499 or sending an email to Marie Woodard. 

Deals While Visiting McKinney
Click HERE to access some special offers brought to you by local business and restaurant partners. Our local business partners love greeting visitors as much as we do, so rest assured, you'll experience the best in Texas hospitality when you're visiting McKinney!
Please check back as we'll be adding more resources or to help you in planning your most memorable conference week experience possible!