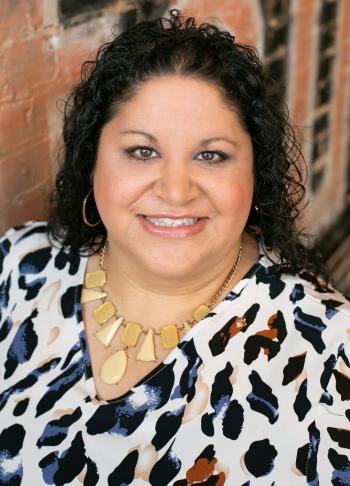 Visit McKinney announces the addition of hospitality professional Rachel Tamez to the organization's sales team. In her new position as SMERF Sales Manager, Tamez will work with groups to bring meetings, events, bus groups, and day trips to McKinney in the areas of social, military, education, religious, and fraternal.
Tamez comes to Visit McKinney from the event side of the hospitality industry, most recently as the Director of Sales Operations at Marquee Event Group where she spent 10 years. While at Marquee, Tamez was involved in the planning and execution of events including the AT&T Byron Nelson, EY Entrepreneur of the Year Award – Southwest Region, the Airpower Foundation's Annual Skyball Gala, and Stream Energy's Annual "Ignition" Conference, to name a few.
"My favorite part of being in the hospitality industry is seeing an event from start to finish, watching as the event comes to life, and seeing the client's and attendees' enjoyment of all that was planned for them," said Tamez. "I'm excited about learning a new side of the hospitality industry and expanding my knowledge and experience into the northern part of the Dallas-Fort Worth metroplex."
A large part of Tamez's new responsibilities will be working with brides and building relationships with the more than three dozen venues that cater specifically to the wedding side of the hospitality industry and are located in McKinney and the surrounding area. Among the complimentary services Visit McKinney offers to brides and others planners booking events and meetings to McKinney are site visits, securing room blocks, and providing welcome bags for the guests who are staying in McKinney hotels.
"I'm very familiar with the wedding side of the business and enjoy learning the bride's vision," Tamez said. "I'm excited to see how I can guide brides through the planning process based on all that McKinney has to offer in the way of venues, hotels, restaurants, vendors that provide services to brides, and more."
In addition to weddings and meetings, she will also work closely with the many sports organizations that hold tournaments in McKinney, providing services related to hotels, restaurants, and activities for the families to enjoy when not competing.
Tamez started in the hospitality industry not long after college when the events director at the arts center where she was selling tickets offered her a part-time events job.
"I was working at the Granville Arts Center, and Mark Wilson who was the events director at the time, asked if I wanted to help with events on the weekends," she said. "I was hooked."
McKinney's events business is resurging as it is throughout Texas following a year-plus of COVID-related shutdowns and cancellations.
"We are so excited to welcome Rachel to our team at Visit McKinney. She's got impressive experience in the hospitality industry and will be able to hit the ground running in a time when that's exactly what we need!" said Dee-dee Guerra, Visit McKinney Executive Director. "She brings with her a different perspective, coming from the meetings side, that will help enrich and bring new ideas to our entire team."
Tamez is a life-long Dallas area resident, grew up in Garland, and graduated with a Bachelor's degree in music theater from Oklahoma City University. She lives in Wylie, enjoys hanging out with family and friends around a campfire, and loves a good cover song.
You can connect with Rachel via email, LinkedIn, or by calling 972-547-2060.