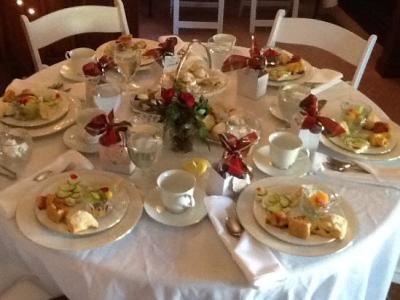 If you haven't had a chance to visit the Heard-Craig Center for the Arts, it truly is a must-visit when in McKinney. Executive Director Karen Zupanic shared a recent blog post with us. An excerpt of it is below:
A few years ago, the City of McKinney was voted the "Best Place to Live in America" by Money Magazine. Today, it remains a bustling center with beautiful, historic homes around it. It is the very best place to spend a day.

Just off the square, behind the Convention and Visitor's Bureau Visitors Center, is the crown jewel of the area - the Heard-Craig Center for the Arts. The Center boasts a large regional art collection that is available for school groups and scholarly projects. The Center has regular events and tours, open to the public, and several of the arts and literary groups welcome new members to their organizations.
To read the entire blog post and explore their website, click HERE.
This Smithsonian Affiliate museum regularly hosts incredible exhibits and events. Events scheduled for the remainder of 2021 are:
Art History Lecture Series - Monthly on Wednesdays, 12:30-1:30 p.m.