December is here in McKinney, and we have lots of holiday-filled, festive cheer to keep your spirits bright! Below are just some of the many events waiting for you this December in McKinney. Make sure to check our website calendar regularly, too, as there are always new events being added. And even better, sign up for our weekly newsletter so you'll always be in the know, via your email, what's coming up each weekend! 
Stay Awhile! While you're adding events below to your personal calendar this month, don't forget to visit our bed & breakfast and hotel listings so you can turn your visit into a long weekend (or longer)! 
Christmas on the Downtown Square
Through Dec. 23rd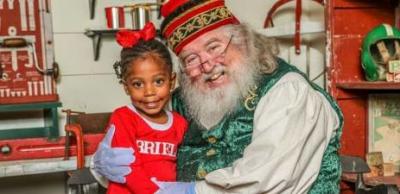 Enjoy carousel rides (Wed.-Sat., 11 a.m.-7 p.m.), Santa on the Square photos (Wed.-Sun., make a reservation to secure time slot), and other activities leading up until Christmas. Photo ops abound all around the square, too, with plenty of Christmas shopping, great food, and music. And don't forget about buying Downtown Dollars for those on your gift list; they're great stocking stuffers!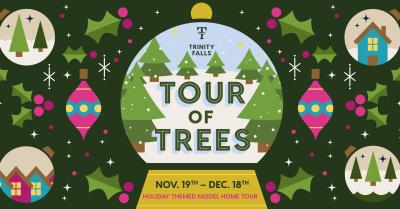 Trinity Falls Tour of Trees 2022
Multiple dates through Dec. 18
Trinity Falls, 909 Lost Woods Way
Find out why so many families call Trinity Falls home and get in the holiday spirit this year by exploring their beautiful model homes accented with themed Christmas trees to celebrate the holiday season. Model homes will be open 10 a.m.- 5 p.m. Monday through Saturday, and noon-5 p.m. on Sundays. The holiday home tour begins at the Drees model home located at the address above. Admission is free, but tickets help the team there keep up with attendance. 
Tis' The Season 
Dec.2, 2022 to Jan. 6, 2023.
The Martin Place, 1799 N. Graves St.
Join this call-to-artists themed show 'Tis the Season with churches, cardinals, the Christ child, and more. Artists include Marilyn Bourbon, Karren Case, Linda Clary, Patricia Crain, Debbie Goetz, Ashton Gray, Linda, Herbert, Rebecca Johnson, Lynda Kingsley, Carol Kovacs, Darby LaGrave, Sheilah Lonian, Brian Magnuson, LuAnne Malnory, Doreen Miller, James Noll, Terry Parshall, and Betty Reuscher. The awards presentation will be at 6:30 p.m. on December 2, 2022. The exhibition is on display from December 2, 2022, to January 6, 2023. 
Christmas Concert with Mosaix at the McKinney Performing Arts Center
Dec. 2, 5-7 p.m.
McKinney Performing Arts Center 
Join the exciting 6th annual presentation of "Christmas with Mosiax!" Hosted at the historic McKinney Performing Arts Center, this event features great professional musical talent from the North Texas area. Based in McKinney, the members of Mosaix perform a wide variety of styles to include: jazz, rock, country, Christian, and classic Christmas tunes. Included in this year's concert are selections from artists such as Trans-Siberian Orchestra, Pentatonix, The Eagles, George Straight, BB King, Chris Tomlin, Phil Wickham, Whitney Houston, and others. Proceeds from this event go to support the ministry of Direction 61:3 a locally based organization serving youth who are aging out of foster care. 
Holiday Art Bazaar
Dec. 3, 11 a.m.-5 p.m.
TUPPS Brewery, 721 Anderson
The McKinney Holiday Art Bazaar showcases the most festive handmade gifts, apparel, jewelry, home décor, accessories, art, pottery, and more! Hand-picked artists, crafters, and designers from near and far will all gather at the Holiday Art Bazaar for pure shopping fun. This is the 11th year that the McKinney Creative Community has hosted and organized this unique shopping event. If you are looking for one-of-kind holiday treasures, you will find them here. The Holiday Art Bazaar is a one-day event held near the Cotton Mill on the field across from TUPPS Brewery in McKinney, Texas. TUPPS will be open serving beer to-go and there will be food trucks, music and more! 

49th Annual Holiday Tour of Homes, Tea & Brunch 
Dec. 3-4, 10 a.m.-5 p.m.
Chestnut Square Heritage Village, 315 S. Chestnut
Tour six beautifully decorated private residences in Historic Downtown McKinney, plus two bonus homes. Also enjoy Christmas in the Village activities at Chestnut Square.  Tickets are $30 and will not be available for purchase at the homes; you need to buy them online prior to going or at Chestnut Square the day of the event. Tour of Homes tickets (wristbands) are good for one admission to each private home, for use on either or both days. Tours are self-guided. Tours are also available for tea/brunch on Saturday and Sunday for $15 each.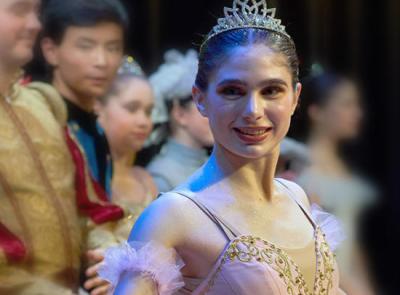 Krakatuk: A Nutcracker Prequel
Dec. 3-4,  7-9:30 p.m.
McKinney North High School Auditorium, 2550 Wilmeth Road
Come experience the amazing backstory behind "The Nutcracker", adapted from the original story by E.T.A. Hoffmann. It has all of your favorite characters (and some new ones), Tchaikovsky's music, and it's narrated by the amazing Steve Iwanski-Sanchez. So bring your kids - it's the perfect first ballet experience! 
5th Annual All-Star Christmas Concert
Dec. 3, 7-8:30 p.m.
McKinney Boyd High School Auditorium, 600 Lake Forest 
McKinney's greatest Christmas tradition comes to life in this 5th Annual All Star Christmas Concert. Come hear unique renditions of your favorite Christmas tunes with guest artists Maylee Thomas, Tatiana Mayfield, Candace Miller and Ner de Leon.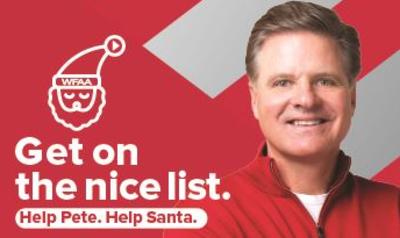 Santa's Helpers Toy Drive Collection with WFAA's Pete Delkus
Dec. 8, 5-8 p.m.
Downtown McKinney, 111 N. Tennessee
Bring a new, unwrapped toy and help the City of McKinney and WFAA provide toys to children throughout the Dallas/Fort Worth counties of Collin, Dallas, Denton, and Tarrant. Please have all toys loaded in your truck or car for our drive-through drop-off. When it's your turn at the front of the line, just pop your trunk and volunteers will remove the toys for you.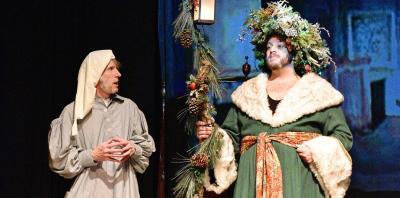 A Christmas Carol 
Dec. 9-10, See the website for showtimes.
McKinney Performing Arts Center, 111 N. Tennessee
McKinney Repertory Theatre (MRT) is proud to present their annual one-hour performance of "A Christmas Carol," the classic tale by Charles Dickens as adapted by Dr. Andrew Harris. Each season, more people are discovering this timeless story, in a way that only MRT can tell, with families coming back every year as part of their holiday season tradition. The miserly Ebenezer Scrooge is taught the true meaning and spirit of Christmas by ghosts who show him his own past and present. He is also shown what the future holds for him if he doesn't change his ways. Tickets are $13 for adults, $10 for Seniors 55+, and $8 for children/students ages 4-18. Group tickets are available by calling the MPAC ticket office at (214) 544-4630.
Caroling on The Square
Dec. 10
Roy & Helen Hall Library, 101 E. Hunt St.
Let's spread holiday cheer in Downtown McKinney! Meet us at the Hall Library for peppermint sticks and hot chocolate before walking to the Square to sing holiday carols.  We'll have songbooks ready, and holiday attire is encouraged. Afterwards, enjoy the McKinney Rotary Christmas Parade of Lights, which begins at 6:30 p.m. 
Christmas in Adriatica and Toy Drive
Dec. 10, 11 a.m.-4 p.m.
Adriatica Croatian Village, 6602 Mediterranean Dr.
Ride in a train, buy tokens to decorate ornaments, visit the animals at the petting zoo, meet Santa and get pictures taken, write letters to Santa, and enjoy face painting, live music, meet holiday characters, caricature artists, watch a drumline performance, and much more! There will be lots of shopping and food, too! Plus, families may also ride through the village in a San Francisco-style trolley to enjoy the scenery and arrive to their parking destination. 

Redemption Point Alliance Church Christmas Market  
Dec. 10, 10 a.m.-4:30 p.m.
Redemption Point Alliance Church, 107 E. Lamar
Head to this one-stop market where you will be able to find last-minute Christmas gifts, stocking stuffers, and maybe a treat for yourself. Come make it a day in downtown McKinney, join the festival, and stay for the parade!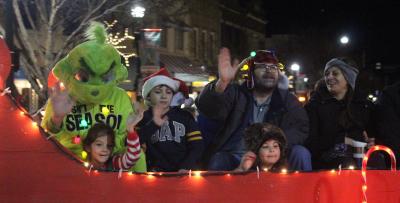 Parade of Lights | Rotary Club of McKinney 
Dec. 10, 6:30 p.m.
Historic Downtown McKinney 
Welcome to the 23rd Annual McKinney Rotary Christmas Parade of Lights brought to you by the McKinney Rotary Club.  This is an annual event for the McKinney Rotary Club, which uses the donations raised to fund local, regional, national, and international projects focusing on six areas: promoting peace, preventing diseases, providing access to clean water and sanitation, enhancing maternal & child health, improving basic education & literacy and helping communities develop.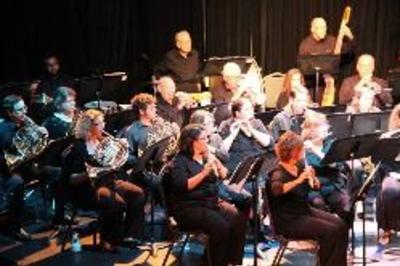 Ring in Christmas with the McKinney Community Band
Dec. 10, 7 p.m.
McKinney North High School Auditorium, 2550 Wilmeth Road
Ring in the holidays with favorite and familiar songs of the season, including, as always, a Christmas carol sing-along! The McKinney Community Band is an all-volunteer organization that supports and encourages music as a life-long passion and activity. The band's concerts are always free with no tickets required. This concert is partly funded by generous donations from the McKinney Arts Commission and private supporters. 
Candlelight Showcase of The Nutcracker
Dec. 15, 6:30-7:30 p.m.
Heard-Craig Center for The Arts, 205 W. Hunt Street 
Enjoy a beautiful evening with the talented and ever-popular McKinney Flute Choir.  The music performed this evening will be a selection of songs from The Nutcracker Suite. We know you will appreciate a lovely evening in a beautifully decorated setting. Tickets can be purchased online or by calling 972-569-6909.  Space is limited for this performance, so call early.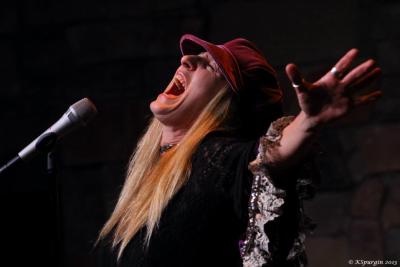 Christmas from The Sanctuary
Dec. 15, 7-8:30 p.m.
The Sanctuary, 6633 Virginia Pkwy.
"Christmas from the Sanctuary" is a special family-friendly concert event featuring an Evening of Christmas Spirit on Thursday, Dec. 15, at The Sanctuary Music & Events Center. Doors open at 6:30 p.m., and music begins at 7 p.m. The concert features Maylee Thomas-fuller, Andy Timmons, George Fuller, and Gerry Fisher performing songs from Maylee and Andy's Christmas album "Here Comes the Son." There will also be a host of other musical guests, as well as staff and students from The Guitar Sanctuary family. Get tickets online.

Christmas in the Village
Dec. 17, 8 a.m.-Noon
Chestnut Square Heritage Village, 315 S. Chestnut
The farmer's market is spreading cheer to all! Meet Santa and his reindeer, find special gifts with holiday vendors, participate in kids' activities, and take family photos. Don't miss out on drinking some hot cocoa with access to a FREE toppings bar! Stop by and spread holiday cheer at Christmas in the Village.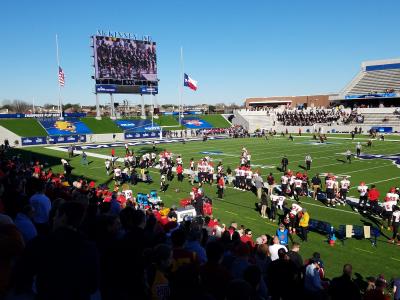 NCAA Div. II Football Championship Game
Dec. 17, Noon
McKinney ISD Stadium & Community Center, 4201 S. Hardin
The Lone Star Conference along with the McKinney Independent School District, the City of McKinney, the McKinney Chamber of Commerce, and Visit McKinney will host the 2022 NCAA Division II Football Championship at the 12,000-seat McKinney ISD Stadium and Community Event Center on Dec. 17, 2022. McKinney is excited and honored to once again have the opportunity to host the championship. Find the ticket link and other event information on our website.
And check out the D2 Fan Fest the night before the big game - Friday, Dec. 16, 5-9 p.m., at TUPPS Brewery. 
New Year's Eve Party featuring Chant Duplantier
Dec. 31, 9 p.m.
Cadillac Pizza Pub, 112 S. Kentucky
No Cover. No reservations. Free Champagne Toast!
With a combination of soul, funk, rock, and blues, Chant has established himself as the ambassador of Eclectic Soul - a soulful new genre that sets no rules and has no boundaries. He mixes intelligently crafted songs with exceptional musicianship to create a style that defies categories and defines originality. With their roots in the past and a sound for the future, Chant truly is "the history of things to come." Come check him out!


Ongoing Events and other event links: