December is here in McKinney, and we have lots of holiday-filled, festive cheer to keep your spirits bright! Below are just some of the many events waiting for you this December in McKinney. Make sure to check our website calendar regularly, too, as there are always new events being added. And even better, sign up for our weekly newsletter so you'll always be in the know, via your email, what's coming up each weekend! 
Stay Awhile! While you're adding events below to your personal calendar this month, don't forget to visit our bed & breakfast and hotel listings so you can turn your visit into a long weekend (or longer)! 
1. Santa on the Square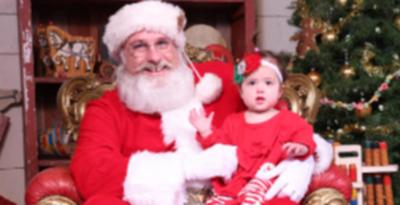 Through Dec. 23
In front of the McKinney Performing Arts Center at Kentucky Street
Downtown McKinney is magical at the holidays, dressed in festive lights, decorations, and music!  Take the kiddos to see Santa for photos (reservation required to secure time slot), and enjoy other holiday events found HERE. Photo ops abound all around the square, too, with plenty of Christmas shopping, great food, and music. And don't forget about buying Downtown Dollars for those on your gift list; they're great stocking stuffers!



2. Trinity Falls Tour of Trees 2023
Multiple dates through Dec. 17
Trinity Falls, 909 Lost Woods Way
Find out why so many families call Trinity Falls home and get in the holiday spirit this year by exploring their beautiful model homes accented with themed Christmas trees to celebrate the holiday season. Model homes will be open 10 a.m.- 5 p.m. Monday through Saturday, and noon-5 p.m. on Sundays. Admission is free, but tickets help the team there keep up with attendance.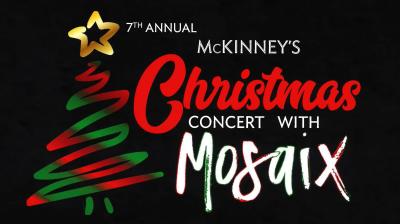 3.  Christmas Concert with Mosaix at the McKinney Performing Arts Center
Dec. 1 (two shows), 5 p.m. and 8 p.m.
McKinney Performing Arts Center 
Join the exciting 7th annual presentation of "Christmas with Mosiax!" Hosted at the historic McKinney Performing Arts Center, this event features great professional musical talent from the North Texas area. Based in McKinney, the members of Mosaix perform a wide variety of styles to include jazz, rock, country, Christian, and classic Christmas tunes. Included in this year's concert are selections from artists such as Trans-Siberian Orchestra, Pentatonix, The Eagles, George Straight, BB King, Chris Tomlin, Phil Wickham, Whitney Houston, and others. Proceeds from this event go to support the ministry of Direction 61:3 a locally based organization serving youth who are aging out of foster care. 
 
4. 50th Annual Holiday Tour of Homes and Tea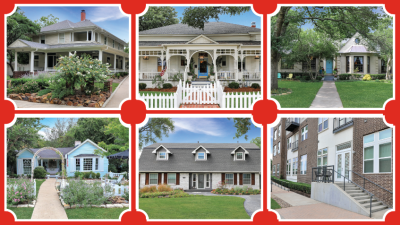 Dec. 2-3 and 9-10, 10 a.m.-5 p.m.
Chestnut Square Heritage Village, 315 S. Chestnut
To celebrate the 50th year of this much-loved tradition, Chestnut Square is offering tours over two weekends, with a different set of homes each weekend. Tour beautifully decorated private residences near Historic Downtown McKinney as well as breakfast tea in the Bevel House for $15.  Tickets are $30 for individual weekends or $50 for combo tickets that cover both weekends. Tours are self-guided.
 
5. Holiday Art Bazaar
Dec. 3, 11 a.m.-5 p.m.
The Cotton Mill
The 12th Holiday Art Bazaar showcases the most festive handmade gifts, apparel, jewelry, home décor, accessories, art, pottery, and more! Hand-picked artists, crafters, and designers from near and far will all gather at the Holiday Art Bazaar for pure shopping fun. If you are looking for one-of-kind holiday treasures, you will find them here. This year, the Holiday Art Bazaar will be located inside the Cotton Mill.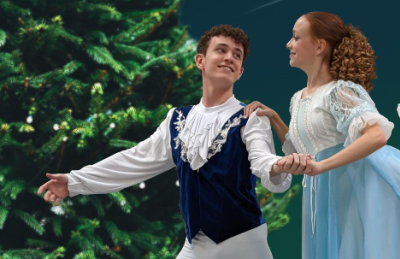 6. The Nutcracker
Dec. 2-3,  Multiple showtimes.
Boyd High School, 600 N. Lake Forest
Texas Youth Ballet's production of Nutcracker boasts a cast of future ballet professionals, a glorious score by Tchaikovsky, magic, merriment, and mice! With rich sets and costumes, and beautiful original choreography, this is a ballet that will please the whole family!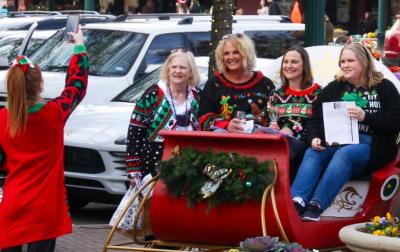 7. 12 Wines of Christmas Ugly Sweater Wine Walk
Saturday, Dec. 9, Noon-6 p.m.
Various locations in Downtown McKinney 
When you arrive and check in on the lawn of McKinney Performing Arts Center, you'll receive a souvenir wine glass, glass lanyard, and an event passport that will guide you through a winter wonderland wine journey! Lone Star Wine Cellars is offering their premium wines distributed to 20+ charming shops of Downtown McKinney. Get your wine passport stamped at 12 shops and return your completed passport to Santa's Wine Workshop at Lone Star Wine Cellars for a bonus taste and Holiday Wine Discounts! 

8.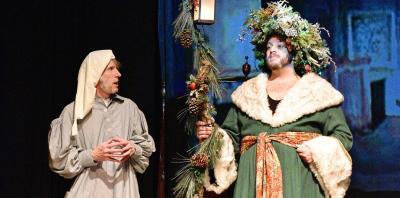 A Christmas Carol 
Dec. 9-10, See the website for showtimes.
McKinney Performing Arts Center, 111 N. Tennessee
McKinney Repertory Theatre (MRT) is proud to present their annual one-hour performance of "A Christmas Carol," the classic tale by Charles Dickens as adapted by Dr. Andrew Harris. Each season, more people are discovering this timeless story, in a way that only MRT can tell, with families coming back every year as part of their holiday season tradition. The miserly Ebenezer Scrooge is taught the true meaning and spirit of Christmas by ghosts who show him his own past and present. He is also shown what the future holds for him if he doesn't change his ways. Tickets are $13 for adults, $10 for Seniors 55+, and $8 for children/students ages 4-18. Group tickets are available by calling the MPAC ticket office at (214) 544-4630.
 
9. Caroling on The Square
Dec. 9, 5-6:30 p.m.
Roy & Helen Hall Library, 101 E. Hunt St.
Let's spread holiday cheer in Downtown McKinney! Meet us at the Hall Library for peppermint sticks and hot chocolate before walking to the Square to sing holiday carols.  We'll have songbooks ready, and holiday attire is encouraged. Afterwards, enjoy the McKinney Rotary Christmas Parade of Lights, which begins at 6:30 p.m. 
 
10.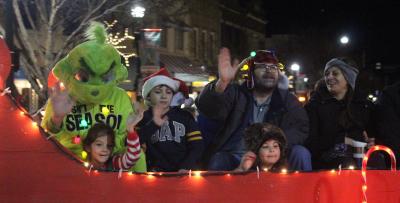 Parade of Lights | Rotary Club of McKinney 
Dec. 9, 6:30 p.m.
Historic Downtown McKinney 
Welcome to the 24th Annual McKinney Rotary Christmas Parade of Lights brought to you by the McKinney Rotary Club every December. The service organization's fundraiser helps to fund local, regional, national, and international projects focusing on six areas: promoting peace, preventing diseases, providing access to clean water and sanitation, enhancing maternal & child health, improving basic education & literacy and helping communities develop. This year's parade theme is "Christmas Movie Magic."
 
11.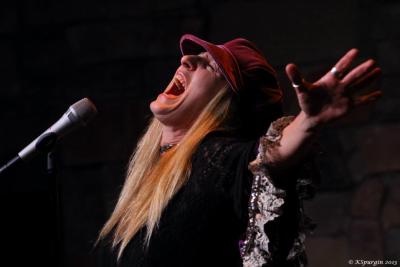 Christmas from The Sanctuary
Dec. 14, 7-8:30 p.m.
The Sanctuary, 6633 Virginia Pkwy.
"Christmas from the Sanctuary" is a special family-friendly concert event featuring an Evening of Christmas Spirit on Thursday, Dec. 14, at The Sanctuary Music & Events Center. Doors open at 6:30 p.m., and music begins at 7 p.m. The concert features Maylee Thomas-Fuller, Andy Timmons, George Fuller, and members of Maylee's band performing songs from Maylee and Andy's Christmas album "Here Comes the Son." 

12. Comfort & Joy Concert with the McKinney Community Band
Dec. 17, 7 p.m.
McKinney North High School Auditorium, 2550 Wilmeth Road
Ring in the holidays with favorite and familiar songs of the season, including, as always, a Christmas carol sing-along! This year's concert will feature vocals by Miss Fort Worth Cassidy Scott. The McKinney Community Band is an all-volunteer organization that supports and encourages music as a life-long passion and activity. The band's concerts are always free with no tickets required. This concert is partly funded by generous donations from the McKinney Arts Commission and private supporters. 
For more holiday (and non-holiday) events taking place in McKinney, head to our Events Calendar found HERE. 

Ongoing Events and other event links: