For anyone on the road or not able to spend Thanksgiving with friends or family, listed below are restaurants in McKinney that will be open on Thanksgiving Day. We will continue to update as we learn of any others.
Bill Smith's Cafe, 1510 W. University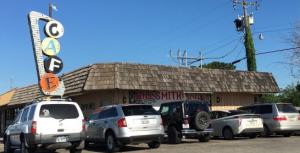 This mainstay in McKinney's dining scene will be open on Thanksgiving Day, serving their regular menu and some special holiday selections from 4 a.m. to 3 p.m. Open in McKinney since 1956, this favorite spot with the locals features comfort foods galore and a homey atmosphere where the staff makes you feel like family! 
Applebee's, 1820 W. University  
You can count on Applebee's to be open on holidays, and Thanksgiving is no exception. Diners can visit McKinney's Applebee's this Thanksgiving from noon to 8 p.m.
24-Hour Restaurants in McKinney
These places are always open, 24 hours a day, even on holidays like Thanksgiving:
Denny's, 1615 N. Central Expressway (just south of University)
IHOP, 1960 N. Central Expressway (just north of University)
Waffle House, 1432 N. Central Expressway (at White Street)