November in Texas finally brings an end to the summer heat and with it, the right time for sweaters, comfort food, and spending more time outdoors at football games, at the park, and so many more activities with family and friends. Below are some of the events to add to your calendar in November.
MUSEUMS, HISTORY & MORE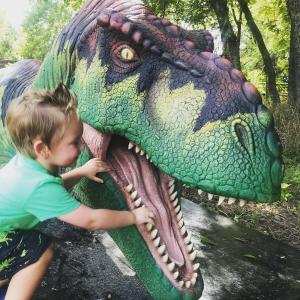 Dinosaurs Live - Through Feb. 20, 2022
Heard Natural Science Museum & Wildlife Museum, 1 Nature Place
Encounter the 46-foot T-Rex and nine new life-size animatronic dinosaurs along the Heard Natural Science Museum & Wildlife Sanctuary's nature trails at the 11th Annual Dinosaurs Live life-size Animatronic Dinosaurs exhibit. This ever-popular exhibit will be open at The Heard through Feb. 20 and is included in the cost of admission to the museum which is $9 for children and $12 for adults. Open Tuesdays-Sundays, and is open on select Mondays based on school calendars.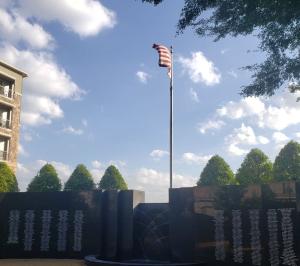 Veterans Day Ceremony - Saturday, Nov. 6, 11 a.m.
McKinney Veterans Memorial Park, 6053 Weiskopf Ave. in Craig Ranch
Join the City of McKinney Parks and Recreation Department at its annual Veterans Day ceremony at Veterans Memorial Park. This ceremony is always held the Saturday before Veterans Day which falls on November 6 this year. There will be a choral prelude, guest speaker, and the presentation and posting of colors. FREE.

Guided Historic Downtown Walking Tour - Saturday, Nov. 20, 11 a.m.
Visitors Center, 200 W. Virginia
McKinney walking tours give residents and visitors a peek into the history, stories, and people that shaped our city. Visit McKinney offers these free historic district walking tours in conjunction with the city's Historic Preservation Office. A snack and water are provided and we suggest participants wear comfortable walking shoes. The last walking tour of the year will take place on Saturday, Dec. 18, at 11 a.m.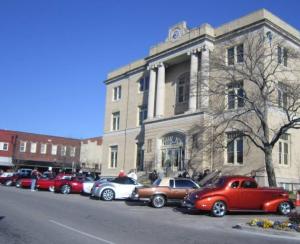 Classics on the Square Car Show - Saturday, Nov. 27, 7:30-10:30 a.m.
Downtown McKinney Square, 111 N. Tennessee
The Morning Maniacs present their Classics on the Square Car Show on the last Saturday morning of each month. Come peruse the beautiful vintage cars, chat with other car enthusiasts and the cars' owners then stick around on the square for breakfast or brunch!

Free Yoga at TUPPS Brewery - Saturday, Nov. 27, 9:30 a.m.
TUPPS Brewery, 721 Anderson
Bring a friend and bring your yoga mat. Volunteers to move tables and benches before/after class in the TUPPS Taproom are greatly appreciated! Stay afterward for beer, seltzers, and more ... and just to hang out!
MUSIC EVENTS
Live Album Recording with Maylee Thomas Band & Paul Renna - Friday, Nov. 5, 8-11:30 p.m.
The Sanctuary Music & Events, 6633 Virginia Pkwy.
The Guitar Sanctuary is proud to present a special live album recording event with the Maylee Thomas Band and special guest Paul Renna on Friday, Nov. 5. Doors open at 7 p.m. and the music starts at 8 p.m. All of the proceeds for the show will benefit the McKinney Musician Relief Fund. Downstairs tables for four are sold out, but there are free seats and standing room in the balcony as well as Livestream tickets available for $10. Food and bar service will be available for purchase.

Friday Evening Country Dance with the Danny Romo Band - Friday, Nov. 5, 7-9:30 p.m.
McKinney Senior Recreation Center, 1400 S. College
Meet new people, have some refreshments, and spend the evening dancing in a relaxed atmosphere. A Senior Recreation Center membership is not required to participate. No registration is required; the cost is $5 at the door.

Red, White, and Big Band III Concert & Dance - Friday, Nov. 12, 7 p.m.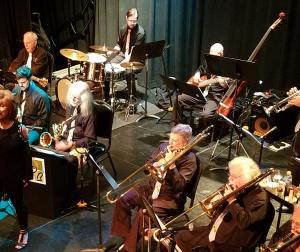 McKinney Performing Arts Center Courtroom Theater, 111 N. Tennessee
The McKinney Dance Band's annual salute to Veterans is back with an audience in the historic McKinney Performing Arts Center. As always we'll be performing patriotic favorites and some great big band music. AND this year we have more floor space for DANCING!! We will also feature The Boogie Sisters trio. As always our concerts are free to attend and no reservations are required.

Bluegrass Saturday Night - Saturday, Nov. 13, 7:15-9 p.m.
McKinney Performing Arts Center Courtroom Theater, 111 N. Tennessee
Enjoy incredible bluegrass music with GRAMMY-nominated Doyle Lawson & Quicksilver! Bluegrass Music Hall of Fame member Doyle Lawson is one of the most important architects of the bluegrass genre and with a musical career of 56-years, is one of the most respected and revered performers in bluegrass music today. Get tickets online - $25-30.

Eric Marienthal with Texins Jazz Band and GDYO Jazz Orchestra - Sunday, Nov. 14, 7-9:30 p.m.
McKinney Performing Arts Center Courtroom Theater, 111 N. Tennessee
Saxophone great Eric Marienthal has recorded and toured with Al Hirt, Chick Corea, Elton John, Barbara Streisand, Billy Joel, Stevie Wonder, The Gordon Goodwin Big Phat Band, The Yellowjackets, B.B. King, and many others. Texins Jazz Band is a Dallas-based nonprofit big band now in its 35th year, having performed with jazz greats including Clark Terry, Kurt Elling, Wayne Bergeron, Delfeayo Marsalis, and Tom Bones Malone. The Greater Dallas Youth Orchestra (GDYO) Jazz Orchestra features some of the best local high school musicians in the DFW area. Get tickets online - $17-28.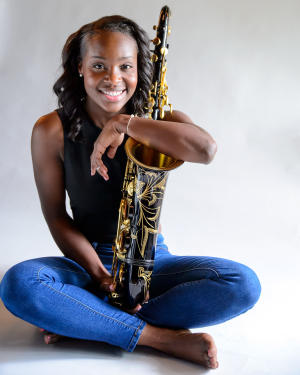 An Evening of Inspirational Jazz - Saturday, Nov. 20 - 7:30-9:30 p.m.
McKinney Performing Arts Center Courtroom Theater, 111 N. Tennessee
This evening of inspirational jazz featuring Jazmin Ghent also features local DFW artists Fretrice Knox and Tarrah Smith with comedy by Kim Vaughn. KRNB 105.7 FM Radio personality Lynn Haze is the concert MC and proceeds benefit 3eMcKinney and Collin County Jazz Collective. Tickets are available online. - $35-75.

Texas Flood Live at The Sanctuary - Saturday. Nov. 27 - 8 p.m.
The Sanctuary Music & Events, 6633 Virginia Parkway #102
Tommy Katona and Texas Flood will perform with special guest Matthew Scott at The Sanctuary Music & Events Center. Downstairs Tables (seating for four) are $150. Other individual seats are available for $20-25. Food and bar service will be available for purchase. For those that are unable to, or would prefer not to attend in person, you can purchase a Livestream ticket for $10 to watch it online on your favorite device. Doors open at 7 p.m. and music starts at 8 p.m.
WINING & DINING
Home Bartending 101 - Thursday, Nov. 11, 4:30-6:30 p.m.
MillHouse McKinney, 610 Elm Street, Suite 1000
Join us for another fun event during this Craft Cocktail Home Bartending Series. Cocktail guru Danielle Garcia will pay tribute to our Veterans by teaching us some classic cocktails they would have enjoyed during WW1 and WW2. We will get back to our roots and explore those classic cocktails drunk by those who fought for our freedoms the French 75 + the Sidecar. Tickets are $35.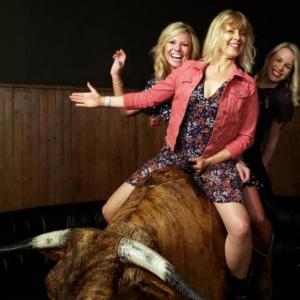 Wild West Wine Walk McKinney - Saturday, Nov. 13
Lone Star Wine Cellars, Landon Winery, and 4R Ranch
This first-year event is sponsored by GO TEXAN and features wines from downtown McKinney's three wineries. Sip on premium Texas-made wines, dress to impress wearing your best boots n' bling attire, and shop at 25-plus local boutiques with exclusive wine walk specials. And try your skill on the mechanical bull! Get tickets online - $30-45.
Bar Wars - Monday, Nov.  15, 6-9 p.m.
Chestnut Square Heritage Village, 315 S. Chestnut
Who makes the best Old Fashioned in old-fashioned McKinney? Sample the best craft cocktails in town at a craft whiskey and food experience set amongst the oldest-fashioned houses in McKinney. Your entry fee gets you five samplings of Old Fashioneds entered into competition for the BEST of MCKINNEY! You may purchase more sampling tickets at the door. Food, music, cigars, and raffle round out the evening. Competition cocktails will be judged by an expert panel, and YOU! Purchase votes to support your favorite libation! Must be 21 to enter the property. Get tickets online - $25.
ARTS EVENTS
Sip & Throw Pottery Class - Friday-Saturday, Nov. 5-6, 7-9 p.m.
Jump Into Art, 404 N. Church Street
Play on the pottery wheel with a pottery expert helping you all along the way! During your two hours in the studio, you'll make two to three usable pots or cups which are dishwasher and microwave safe. Bring a beverage and make it a night out - adults only. After about two weeks, participants will come back to pick up their individually wrapped masterpieces. Register online - $70.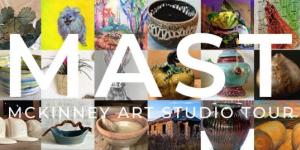 McKinney Art Studio Tour (MAST) - Saturday-Sunday, Nov. 13-14
Various locations in McKinney, see event map
Meet 40 McKinney artists and makers to celebrate and support their contribution to our community. Not all artists will open their workspaces to the public but have chosen creative alternatives. We ask you to wear masks, use hand sanitizer often, and respect the protocols requested by the artists you visit. Admission is free.
SHOPPING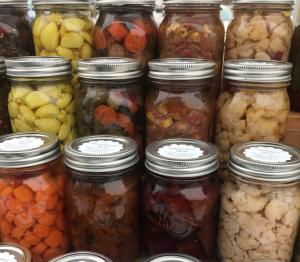 Farmers Market - Saturdays, 8 a.m.-Noon
Chestnut Square Heritage Village, 315 S. Chestnut
Meet friends, share local news, and bring a chair and sit awhile, or enjoy a special tour, event, music, or demonstration. Local and organic meat, dairy, honey, and produce vendors offer their wares including produce, meats, dairy products, baked goods, artisan and specialty foods, wine, plants and flowers, craft items, and more! Winter markets start in December. Free admission.
Third Monday Trade Days - Friday-Sunday, Nov. 12-14, 8 a.m.-5 p.m.
Trade Days Grounds, 4550 W. University
More than 450 vendors offer almost anything you can imagine – unique gifts, delightful home decor, trendy clothing and accessories, sporting goods, antiques and collectibles, dogs, and specialty items along with many fantastic "state fair" type food concessions. Third Monday Trade Days features 18 acres of parking, two ATMs, mobility cart rentals, clean, modern restrooms, three shopper entrances and exits, and a heated and air-conditioned mall. Admission is free; parking is free on Friday and $5 before 3 p.m. on Saturday-Sunday.

Vintage Market Days of McKinney - Friday-Sunday, Nov. 19-21, 10 a.m.- 4 p.m.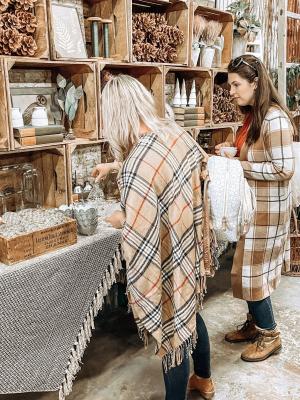 Myers Park & Event Center, 7117 CR 166
Enjoy perusing booths full of great gifts, home decor, holiday merchandise, and more, in two buildings! Admission for children under 12 is free. Cash and credit card are accepted at the gate, or purchase tickets online for $15. Once purchased, your ticket is good for re-entry into the event all weekend.
HOLIDAY EVENTS
20th Annual Holiday Boutique - Saturday, Nov. 6, 9 a.m.-4 p.m.
St. Gabriel Catholic Church, 110 St. Gabriel Way
Come take part in an incredible shopping opportunity from more than 80 artisans selling home decor, gifts, candles, pottery, clothing, jewelry, woodworks, and more. Vendor raffles will take place throughout the day, as well as lunch and bake sale. This event is sponsored by the Women's Club. Admission is $1 and children under 12 are admitted free of charge.


Thanksgiving Holiday Art Camp - Monday-Wednesday, Nov. 22-24, 10 a.m.-3 p.m.
Jump Into Art, 404 N. Church Street
Your kids will love this three-day camp just for your young artist to create and play in a fully-equipped art studio with oodles of things to do. Visiting artists will work to completely engage your child. Register online - $265

Home for the Holidays ... A McKinney Christmas - Thanksgiving Weekend, Nov. 26-28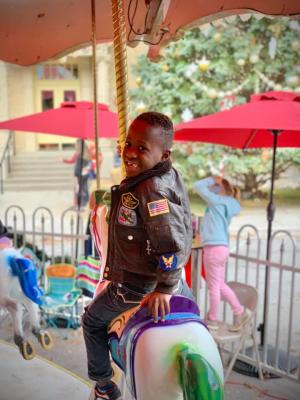 Downtown McKinney Square, 111 N. Tennessee
Each year, Thanksgiving weekend kicks off the holiday season in McKinney. Enjoy the sights, sounds, smells, and flavors of Christmas and the holidays in downtown McKinney. Admission is free with food, drink, and carousel rides available for purchase. The Christmas tree lighting will take place Friday, Nov. 26.

Dickens' A Christmas Carol - Friday-Saturday, Nov. 26-27, Showtimes vary
McKinney Performing Arts Center Courtroom Theater, 111 N. Tennessee
The McKinney Repertory Theater presents this one-hour performance (story by Charles Dickens, adapted by Dr. Andrew Harris) each season! More people are discovering this timeless story, in a way that only MRT can tell, with families making it a part of their holiday season tradition every year. Tickets are available online for $8-13

Christmas Wine Walk & Shop - Sunday, Nov. 28 - 1-5 p.m.
Adriatica Croatian Village, 6841 Virginia Parkway, Suite 104
Enjoy strolling through beautiful Adriatica with family or friends, tasting delectable wines at various village businesses. At check-in, each person receives a keepsake wine glass, a wine walk map, and three tokens to redeem for glasses of wine at participating wine walk restaurants. Other businesses in the village will be open and offer beverages, snacks, and free gifts. Event tickets must be purchased online prior to the event.