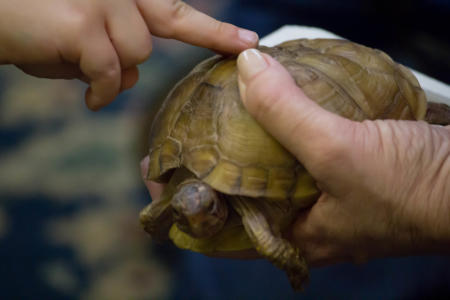 Time spent in nature provides almost limitless opportunities for hands-on learning. Studies continue to suggest that time spent in nature can improve a child's physical, intellectual, and social-emotional development.
Register your preschooler today for Heard Preschool Nature Explorers to encourage your child's connection and fascination with nature, starting Wednesday, Dec. 14. This informal science program introduces your child to the natural world through nature walks and hands-on science activities that foster cooperation with others, language development, and creative play! This program begins the week of January 17, 2023, and ends the week of April 11. Preschool Nature Explorers meets one day each week on Tuesday, Wednesday, or Thursday mornings and is appropriate for children ages 3 and 4.*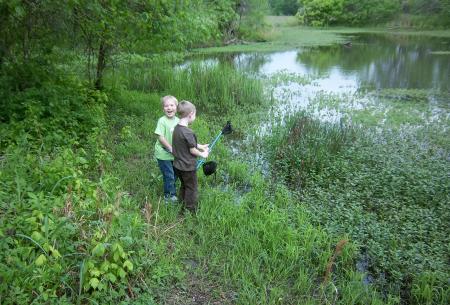 Heard Preschool Nature Explorers will discover more about the wide variety of animals that live on our planet and what makes each one unique. The Explorers will also observe nature as it wakes up from its winter slumber and blossoms into spring. Each week, they'll meet one of the Heard's live animal ambassadors and take a nature hike to explore different habitats from wetlands and forests to prairie and ponds.  Explorers will also prowl through museum exhibits, participate in hands-on science activities, sing songs, listen to stories, and play nature themed-games as well as talking about our responsibility to nature and what we can do to help the plants and animals around us.
Additional information about this program and registration is available at HeardMuseum.org/Preschool.
*Please use child's birthday as of September 1, 2022.
About Heard Natural Science Museum & Wildlife Sanctuary
Heard Natural Science Museum & Wildlife Sanctuary is a private 501(c)3 nonprofit organization. The Heard was founded in 1967 by Bessie Heard, who was 80 years old when she saw the need to preserve a place where future generations could experience nature. Today, the Heard's mission of bringing nature and people together is carried out through education, particularly of young people, which emphasizes an appreciation of nature and its conservation.