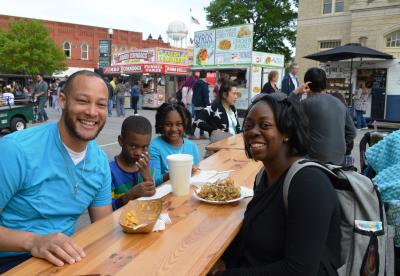 Spring is always a welcome season in North Texas after dealing with the strange winter weather we so often deal with in January and February. As we say our final goodbyes to this year's icy weather (which we hope won't surprise us again anytime soon), we greet springtime as it ushers in all sorts of fun in McKinney ... opportunities for young and old alike to get out and enjoy the fresh air, warmer temps, and colors of spring!  Here are just some of the events awaiting you this spring in McKinney!
April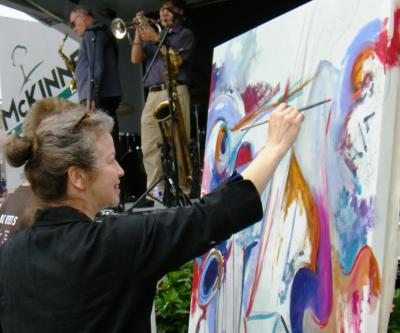 Arts in Bloom (April 8-10)
This Historic Downtown McKinney annual event features more than 120 juried artists, the Local Artist Village, and a hands-on interactive area for children all set up on the tree-lined streets surrounding the McKinney Performing Arts Center.  Take in the sights and sounds of visual artists and musicians, and enjoy the Texas wineries and food vendors during the three-day celebration.
Free event open Friday, 5-10 p.m.; Saturday, 11 a.m.-10 p.m.; Sunday, noon-5 p.m.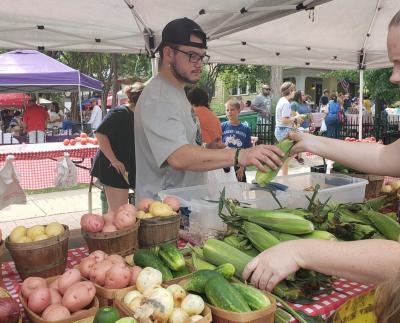 Farmers Market (Every Saturday April-November)
Ranked one of the top Farmers Markets in North Texas, local growers offer grass-fed beef and free-range chicken, eggs, and farm-fresh produce as well as specialty items like tamales, pastries, teas, ginger beer, jerky, goat milk soap, walking sticks, jewelry, candles and more! Live music, face painting, and pony rides are available every week, too. Weekly markets start on April 2. 
Free event - open Saturdays, 8 a.m.-noon, at Chestnut Square Heritage Village, 315 S. Chestnut.
Heard Museum Native Plant Sale (April 29-May 1)
The 33rd Annual Spring Native Plant Sale fundraiser at Heard Natural Science Museum & Wildlife Sanctuary will feature a huge selection of native plants, hard-to-find herbs, and well-adapted plants. Members of the Native Plant Society of Texas Collin County Chapter and the Blackland Prairie Master Naturalists will be available to help you select your new plants. Visit the website for a list of plant selections.
Free event - Saturday, April 30, 9 a.m-5 p.m., and Sunday, May 1, 1-5 p.m. Friday, April 29, 4-7 p.m., for Heard members only.
Easter Egg Hunts
Eggs-Stravaganza at Adriatica Village: Free event - Saturday, April 9, 10 a.m.-1 p.m.
Easter Egg Hunt at Chestnut Square: Free event - Sunday, April 10, 1-2:30 p.m. at Chestnut Square Heritage Village, 315 S. Chestnut.
Easter Egg Hunt at Franconia Brewing: Free event - Saturday, April 16, 12:30 p.m. at Franconia Brewing, 495 McKinney Pkwy. For kids ages 2-12.

May
National Travel & Tourism Week (May 1-7)
During our annual celebration of what tourism means for McKinney's economy, we strive to educate our locals on everything there is to do in McKinney to help them be our best ambassadors when their friends and family come to visit. Throughout the week, we'll be scheduling walking tours focused on both history and art, tours and challenges on our McKinney TX! app, and a variety of giveaways and goodies to our Visitors Center visitors and to people completing our app challenges. 
Free events - Watch here for details coming soon!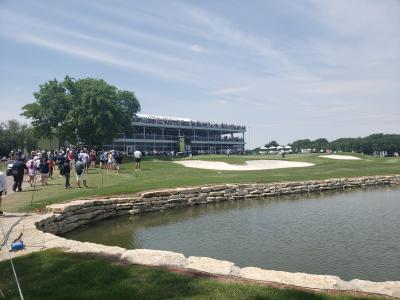 AT&T Byron Nelson Golf Tournament (May 9-15)
The AT&T Byron Nelson Golf Tournament will return for its second year at McKinney's TPC Craig Ranch May 9-15, 2022. For details, special offers, and more, visit our special event page. 
Cost varies; tickets available online. 


Shakespeare in the Park (May 7)
This one-day festival produced by Ovation Academy of Performing Arts will take place in several locations within Adriatica Croatian Village and include performances of plays by William Shakespeare and other classic works of dance and music by youth and adults.
Festival admission, available online, varies based on the level of tickets purchased. 
June
26th Annual Texas Music Revolution (June 3-4)
KHYI's 26th installment of their two-day music iconic music festival promises to be the biggest and best one yet with some of the biggest names in Americana/Alt-Country/and Texas Country music!  Friday night is anchored down by Wade Bowen, Jack Ingram, and the iconic Ray Wylie Hubbard, respectively. Make it a weekend stay in McKinney when you book a room at the event host hotel, Sheraton McKinney. (A special booking link is available here.) 
Cost: $45-249 for stage access. Get tickets online. 
Fun Places to Go & Things to Do this Spring
Heard Natural Science Museum & Wildlife Sanctuary: Take part in a variety of outdoor events including hikes through the various habitats at the nature sanctuary and other events such as bird walks, canoe trails, and zip line days. 
 
Walking Tours: Enjoy one of our historic downtown walking tours in cooperation with the City of McKinney's Historic Preservation Office. A schedule of the tours is available online. (Note that some of these are kid-friendly.) Art tours will be added to our schedule starting in May during National Travel & Tourism Week. (Details to come.) These tours are free and no reservations are required to participate. All tours leave from the Visitors Center at 200 W. Virginia.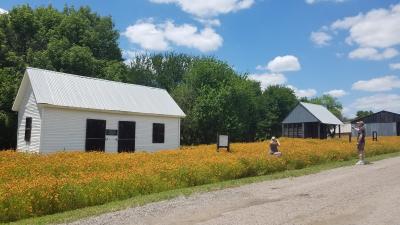 Myers Park: This beautiful park features a research garden maintained by the Collin County Master Gardeners, the Collin County Farm Museum, a small lake, and more sitting on almost 160 acres of rolling, wooded hills. (See photo at right.) Events also take place at the park throughout the year including Vintage Market Days, a couple of garden shows, and dog agility and livestock shows.