December is so chockful of fun and festive events, you're sure to find plenty of activities for your family and friends to enjoy! Below are links to a myriad of events, classes, and other activities, broken down by category, to help you make your plans!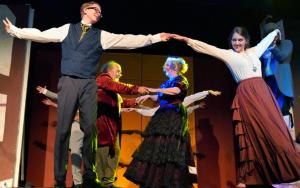 Music/Performing Arts
Art Exhibits/DIY/Classes
Light/Tree & Holiday Displays
Food Events
Outdoor Events/Nature Activities
Charity Events
More places to look for events!