We've Fully Reopened Once Again!
We're excited to announce that Visit McKinney is back to regular hours following our COVID-adjusted hours. We have taken every precaution to ensure the safety of our guests at the Visit McKinney Visitors Center and gift shop as well as our staff. Having been open for limited hours since June 2020, we are now open again Monday-Friday from 8 a.m.-5 p.m., Saturday from 11 a.m.-4 p.m., and new this year, we're now open on Sunday from 11 a.m.-4 p.m.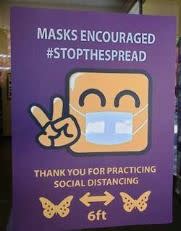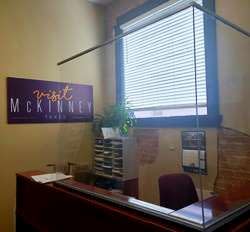 Steps We've Taken for Your Security and Safety 
A sanitization company visited our office over the weekend prior to our reopening in order to do a deep clean.
"Sneezeguards" have been installed around the front desk and store counter.
We've installed signage pertaining to distancing and labeling of designated areas not currently open to the public.
We have hand sanitizer gel available in the Visitors Center and store. We also installed hand sanitizing stations, both wall and floor models.
Disposable masks are available upon request.
We are not able to allow for public use/reservation of our conference room. 
The only time anyone outside of staff will be allowed past the front area is if they have a scheduled appointment with a staff member.
We will also offer curbside service for anyone requesting this for maps, brochures, and merchandise from our store.
We'd Love to See You!
We encourage you to stop by to say "hello," pick up McKinney information, and shop in our store for gifts or a "treat" for yourself! We look forward to seeing you. 
For more information, you may call 214-544-1407 or 888-649-8499, or email us at info@visitmckinney.com.