We Invite You to McKinney!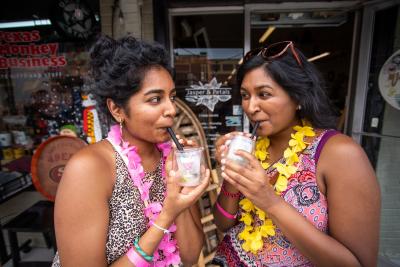 Visit McKinney for a romantic getaway, a fun family gathering, or a girlfriends' weekend. You'll definitely find something for everyone to enjoy! We invite you to explore our website to see what awaits you in this picturesque North Texas city. 
Click the following links to check out shopping, dining, family fun, the outdoors, and of course, where to spend the night ... or just explore on your own.
Plan your itinerary before your trip!
Our McKinney TX! app and coordinating website widget are the perfect tools to help you plan out your trip before you head our way. Learn more about it here. Or click the butterfly in the lower right corner of any page to access the web widget. 
Want to always be in the know about McKinney events?
Every Wednesday, we email a Weekend Update newsletter to subscribers, letting them know everything McKinney has in store for them that weekend. If you wish to receive our weekly newsletter, please sign up for it HERE. You may opt-out at any time, of course. And rest assured that we never share our email list with any other entity or organization.
We're here to help!
Have questions? Give us a call at 972-547-2058 or send us an email!