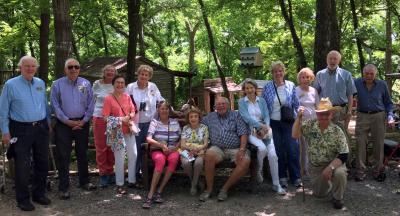 The Heard Natural Science Museum & Wildlife Sanctuary offers a wide variety of programs for groups. While there is a steady offering of prescheduled programs to choose from, the Heard also offers many programs that are both customizable to your group's needs and available by reservation.
Special events are available at the Heard throughout the year and make a great group outing. Choose from Holidays at the Heard (December 9-10, 2022) and more. 
Group ove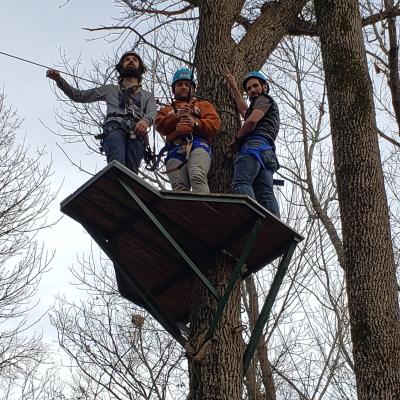 rnight stays at the Heard offer groups an evening of fantastic discovery after hours! Our programs consist of team-building activities, educational presentations, and the opportunity to experience Texas wildlife. Our programs are specifically customized based on your group's interests.
The Heard Ropes Course offers prescheduled Zip Line Days in which small groups or individuals are welcome to participate. Groups of 10 or more can schedule custom programs designed to encourage groups to communicate, problem-solve, and listen. 
The Heard's Wetland Canoe Trails are available seasonally due to the ephemeral nature of the onsite wetlands. The Heard offers prescheduled programs in the spring. Groups of 12 or more may also book a program as the schedule permits.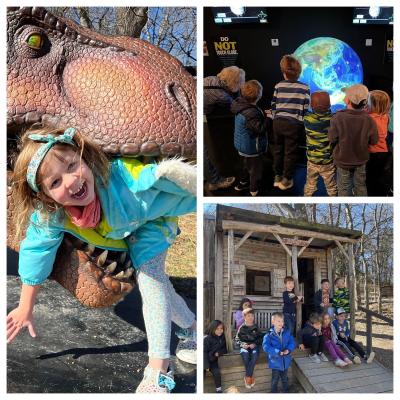 Scout badge workshops are scheduled throughout the school year. Those scouts not interested in badges not currently listed may contact the Heard to set up a custom program for groups of 10 or more. While these programs are geared towards scouts, anyone interested in the topics may attend. 
Educational field trips also offer fun opportunities for group learning and exploration at the Heard. These are available throughout the school year by reservation. 
About Heard Natural Science Museum & Wildlife Sanctuary
Heard Natural Science Museum & Wildlife Sanctuary is a private 501(c)3 nonprofit organization. The Heard was founded in 1967 by Bessie Heard when she was 80 years old. Throughout her life, she witnessed the expansion of the Metroplex and foresaw the need to preserve a place where future generations could experience nature. Today, the Heard's mission is carried out through education, particularly of young people, which emphasizes an appreciation of nature and its conservation. Heard Natural Science Museum & Wildlife Sanctuary is located at 1 Nature Place, McKinney, TX 75069. For more information, visit www.heardmuseum.org.