Art Installation in McKinney's Cultural District
This new public art installation is a cooperative effort between McKinney Main Street, local artists, and Visit McKinney to provide a fun and engaging "tour" or scavenger hunt for our visitors and locals. Below is a list of each business with information about the artist that created each of the doors. You'll also find a map that will help you locate each of the roughly 50 tiny doors as you explore McKinney's Downtown Cultural District. (Keep in mind that there are a few businesses across Highway 5 - i.e. at The Flour Mill. - included in this tour.)
We'd love to see any creative photos you take with our tiny doors. If you share them on social media, please use our project hashtags - #mckinneytinydoors and #downtownmckinney - so we can find your photos and maybe even share them from time to time. Happy door hunting!

Meet Beth Fields, McKinney Tiny Doors Coordinator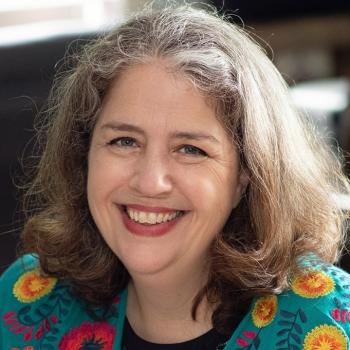 Multi-medium artist Beth Fields delights in being known as the "Door Lady of McKinney." She draws on her love for color, pattern, and old things of all kinds to craft pieces that carry an echo of another time and place. After growing up in the North Dallas suburbs, Beth received a BA from Eugene Lang College in New York City and an MEd from Boston College. The seven years she spent on the East Coast gave Beth the opportunity to explore and admire the buildings of New York and New England, and two years of living in London gave her an even wider variety of buildings at which to marvel across the UK and Europe.
"I take pictures of doorknobs wherever I go," Beth said, and she credits her love of doors to her voracious childhood reading of ghost stories and Nancy Drew mysteries.
Beth's encaustic and acrylic collage paintings, hand-built pottery pieces with architectural elements inspired by old buildings, Artfully Remade Journals, photo prints, and stitching pieces are featured at the McKinney Art Gallery in Historic Downtown McKinney. Beth, a co-founder of My Fairy Art Mother, welcomes the opportunity to provide support and mentorship to artists needing a boost of encouragement on their own creative path. She is thrilled to now live in the beautiful McKinney Historic District. 
Access the Tour without the App
You can also access the McKinney Tiny Doors tour on our web widget via your computer or laptop. Click HERE or click the image found here to scroll through the tour and "map it."
Please tag your social media photos with the hashtags #McKinneyTinyDoors and #DowntownMcKinney!