Breweries
McKinney is proud to be home to two homegrown breweries, both of which have put our community on the map for their different yet successful approaches to brewing beer. 
Franconia Brewing Coming: The Bier From Here
The Franconia Brewing Company traces its legacy back over 220 years to the Franconia region of Germany. Today, in the heart of McKinney, Texas, the folks at Franconia proudly honor the tradition of naturally brewing "The Bier From Here" by remaining compliant with Reinheitsgebot and using environmentally friendly processes. They are committed to creating a great-tasting, authentic German-style bier, while embracing a passion to explore and innovate with new flavor experiences, both in serving their brews from the draft or bottle.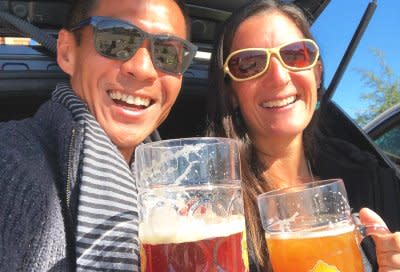 And fun fact! Not only does Franconia produce the freshest brews for your favorite restaurants, pubs, taverns, and retail stores, but they also have adapted many GREEN practices to help improve the environmental concerns in North Dallas. The brewery recycles 100% of the mash that remains following the brewing process by turning it into cattle feed. The brewery building is designed to be as energy-efficient as possible while also collecting and reusing a large portion of the water from the cooling part of the production process.
Franconia hosts events throughout the year, so keep an eye on their Facebook page.

TUPPS Brewery
The folks at TUPPS Brewery believe that beer is the perfect blend of Art and Science, embracing tradition but breaking the rules from time to time in order to create exciting new brews.
Following their belief that beer is greatly enhanced when consumed in the company of close friends or random people who will soon be good friends, the team at TUPPS has created a special taproom atmosphere that is welcoming to all, including kids and dogs! Bring the whole family to hang out playing board and video games, enjoy the fresh air in the beer garden, watch sports events on the big-screen TVs, and listen to great local musicians rocking the taproom stage.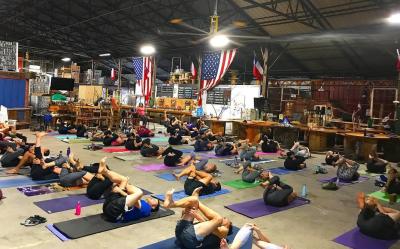 TUPPS also regularly hosts Bingo and trivia nights, arts and crafts fairs, cycling and hot rod events, free yoga, and more. And in December, TUPPS hosts the rousing and always fun NCAA Division II Football Championship Fan Fest the night before the big game, featuring food, plenty to drink, and Battle of the Bands. 
TUPPS Brewery has created a real sense of place, immersed in the old Texas feel of the Cotton Mill where you'll experience the past when things were slow and life was not as complicated.