Towne Lake Recreation Area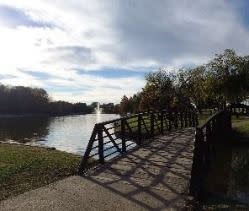 1405 Wilson Creek Pkwy.
McKinney, Texas, 75069

This 108-acre is located just east of Central Expressway and south of McKinney High School. Among the park's amenities are picnic shelters with electrical outlets, sand volleyball courts, horseshoe pitching courts, two playgrounds, fishing, restrooms, high and bike trails, three parking lots, and an 18-hole disc golf course.
Reserve pavilions (required) by calling 972-547-2690.

For photos and trail maps as well as more information about disc golf, please visit the city website.