McKinney Farmers Market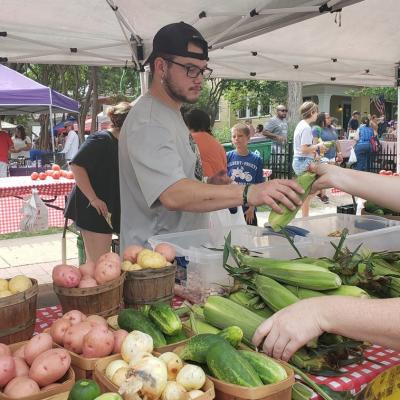 The McKinney community is lucky to have a wealth of locally-sourced food from which to choose when feeding your family and friends. From farm-fresh produce and dairy to meats and bakery items, there are plenty of healthy options available. An added bonus - many McKinney restaurants craft their menus around the locally-grown foods they can procure seasonally.
Consistently ranked as one of the top farmers' markets in Texas, McKinney Farmers Market at Chestnut Square is a market you will want to return to time and time again. In addition to a wide variety of vendors offering local, grass-fed beef and free-range chicken, eggs, and farm fresh produce shoppers will also find specialty items such as tamales, pastries, teas, ginger beer, jerky and so much more.
Another unique feature of the Chestnut Square Market is the wide selection of arts and crafts vendors who offer everything from locally made goat milk soap, walking sticks, jewelry, candles, and more!
Live music, face painting, and pony rides are always a treat and are available every Saturday.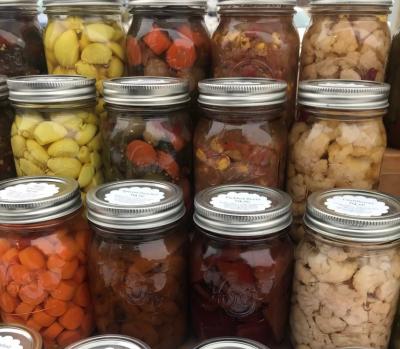 The McKinney Farmers Market is held weekly on Saturdays from April through December, 8 a.m. to noon, and in the winter months - January-March, 9 a.m.-Noon. Visitors to the Farmers Market just south of downtown McKinney will find:
•    Artisan cheeses, including goat cheese and mozzarella
•    Farm fresh eggs
•    Free-range eggs
•    Local farm-fresh produce
•    Local honey
•    Local organic produce, including fruits, vegetables, and herbs
•    Local whole-grain bread
•    Native Texas plants and flowers
•    Natural grass-fed meats, including beef, lamb, pork, and poultry
•    Pickled beets and asparagus
•    Preserves and jams
•    Texas salsa
Located at Chestnut Square Heritage Village, 315 S. Chestnut St.