2021 NCAA Division II Football Championship
Returning to McKinney ISD Stadium on Dec. 18, 2021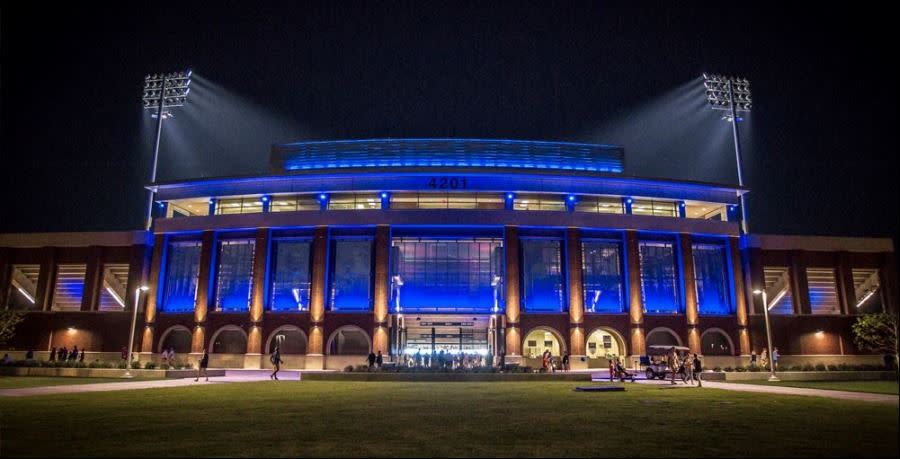 SATURDAY, DEC. 18, 2021
2:00 p.m. CST
McKinney ISD Stadium & Community Event Center
The Lone Star Conference along with the McKinney Independent School District, the City of McKinney, the McKinney Chamber of Commerce, and Visit McKinney will host the 2021 NCAA Division II Football Championship at the 12,000-seat McKinney ISD Stadium and Community Event Center on Dec. 18, 2021. McKinney is excited and honored to have the opportunity to host the championship for the next three more years. 
Please use this site to help plan your stay in our great city.
TICKETS
Watch here for the ticket link coming this fall.
PARKING LOT/TAILGATING
•  All parking lots will open four hours prior to game time and close two hours following the game. (Cars will be towed to LOCATION if they are still in parking lots past closing time).
•    Trailers, campers, buses, RVs, or any vehicle deemed too large to occupy a single parking space, will not be permitted to park in the designated General Parking Lots. 
•    Tailgating in all General Admission lots is encouraged; however, your vehicle can only occupy one parking space.
FAN/ALUMNI EVENTS
Please contact your institution regarding any fan/alumni events that they have organized at any McKinney location. Visit McKinney is happy to work with any alumni groups to help plan events, secure hotel room blocks, do site visits, and more. Contact us at 214-544-1407 or 888-649-8499.
PARKING MAP
Click the image below to access parking information.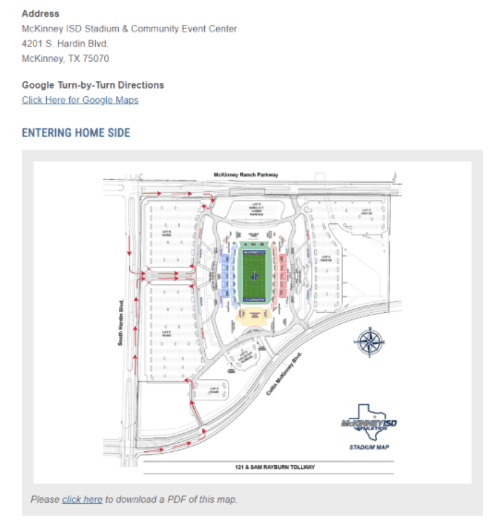 FOR HOTEL & TRAVEL INFORMATION PLEASE VISIT: WWW.NCAA.COM/TRAVEL. 
NCAA is a trademark of the National Collegiate Athletic Association