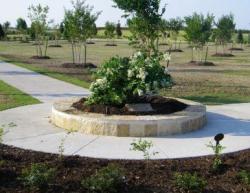 The summer of 2019 is definitely a banner year for crape myrtles, especially in our own World Collection Park of the Crape Myrtle Trails of McKinney. The seven-acre park opened in June 2011 in McKinney's Craig Ranch area and includes all known species and varieties of crape myrtles in the world.

McKinney resident and developer David Craig donated the land and the McKinney Community Development Corporation awarded a grant in 2005 to the Crape Myrtle Trails of McKinney for development of the park. The park is located near Hwy 121 and Stacy Road in southwest McKinney, just north of the Craig Ranch Soccer Complex, at 6452 Collin McKinney Pkwy.
 
The U.S. National Arboretum donated a rare white Natchez crape myrtle which has an honored spot on in the park; it is planted in its own bricked bed area framed by the opening in the park's entry wall, and marked with a plaque.  

(See photos of this tree in 2011, top right, when the park opened, and one of it in 2019, shown at right.) 

The park includes wide walking paths weaving through various collections, which are marked with signs explaining each area. There are also several spots with benches so you can enjoy resting and taking in the beauty of the park.

We took a trip out to the Crape Myrtle World Collection Park and just had to share some photos taken at the park's opening and then again in roughly the same spots the first week of July 2019.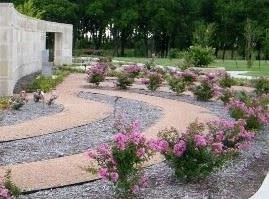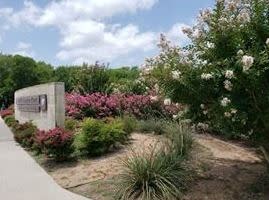 (Above) At the front entrance wall in 2011 (left), and in 2019 (at right).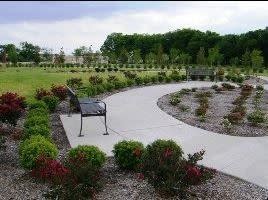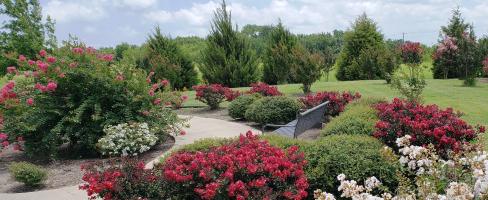 (Above) At one of the bench seating areas in 2011 and now.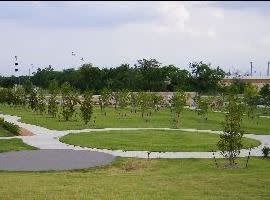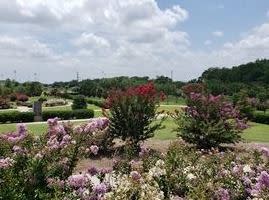 (Above) Looking back toward the front of the park in 2011, and in 2019.

Below is the original site plan for the park, illustrating the layout of the plantings and the walking trails that weave throughout it.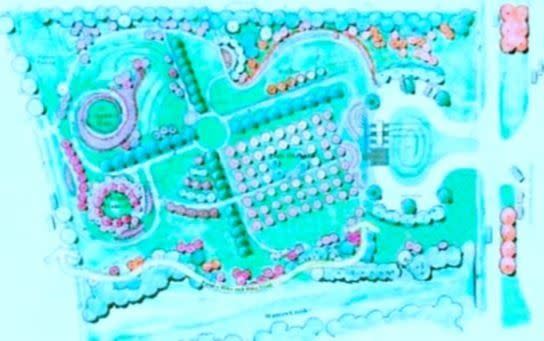 We encourage you to take a stroll through this beautiful park while it is at its peak (through August) to get the full effect of the beauty of McKinney's crape myrtles.