Download Our Visit McKinney App
Visit McKinney has an app that puts the ease and convenience of planning your visit to our destination right in the palm of your hand. And what's even better - it works in conjunction with our Plan Your Trip widget online, accessed by the little butterfly in the bottom right corner of every page on our website!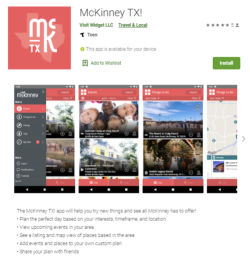 Below are links for downloading our app on your mobile device:


Click HERE to access a video that will help you navigate getting started with the app.