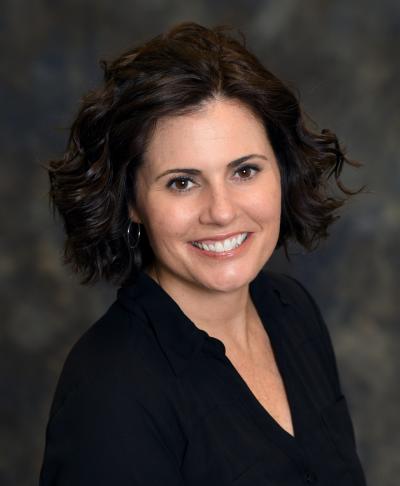 Visit McKinney this week announced the addition of tourism professional Alisha Holmberg to the city's destination marketing team in a newly-created position – Meeting & Event Services Manager. Holmberg comes to Visit McKinney from the Town of Addison.

"We are thrilled to add Alisha to the Visit McKinney team as she brings with her nearly a decade of hands-on experience in the tourism industry," said Aaron Werner, Visit McKinney Executive Director. "By adding her talents to our organization, we will ensure that when groups choose to bring their business to McKinney, they will receive exceptional customer service from start to finish."

While in Addison, Holmberg worked closely with the hotels, venues, attractions, and restaurants to educate herself fully on each of these business partner's operations.
"Doing this allowed me to practically be an extension of their team which better enabled me to promote the city to its fullest," Holmberg said. "I know the same will be true here in McKinney. Building authentic relationships with our partners is the key to being able to promote this city as a destination to the very best of my abilities."
Holmberg is already quite familiar with McKinney, having moved to the city nine years ago.
"I'm excited to work for the city that I call home," Holmberg said. "I wouldn't live in McKinney if I didn't love it, so being able to share my enthusiasm for this city with visitors and help them see everything McKinney has to offer is what I'm most looking forward to doing."
Prior to her work in municipal tourism and economic development, Holmberg held a different type of hospitality role – as a flight attendant with United Airlines - for six years.
"I flew all over the country and abroad, seeing and experiencing many places I probably would never have visited if not for my job," Holmberg said. "But the best perk of that job was that I met my husband while flying … and we just celebrated our 10-year anniversary!"
Holmberg holds her Bachelor's Degree in Communications and Media Studies from William Paterson University in New Jersey, and lives in McKinney with her husband, two daughters, and their family dog.
# # #
About Visit McKinney
Visit McKinney strives to bring visitors to our community to generate economic impact by promoting and developing McKinney as a destination for business and leisure travelers. The organization's goal is to help all visitors fully experience McKinney's historic charm and friendly, vibrant atmosphere, and to enjoy themselves so much, they'll return again with their family and friends. Visit McKinney works with individuals, tour operators, brides, reunion groups, meeting and event planners, travel writers, and other journalists, and our tourism partners (attractions, hotels, restaurants, and cultural venues) to help visitors enjoy their time in McKinney. Our services are all free of charge.