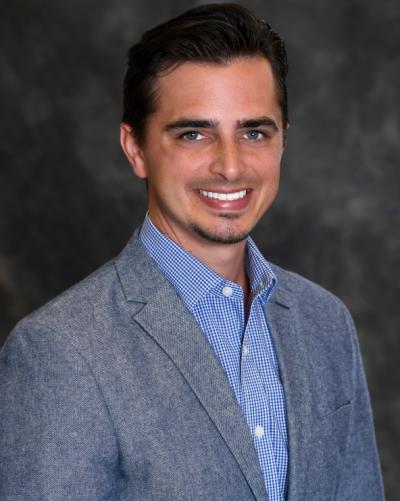 Visit McKinney, the city's destination marketing organization, recently welcomed a new executive director to lead the team.
"The Board of Directors is excited to announce that Aaron Werner has joined Visit McKinney as our new Executive Director," said Vince Vittatoe, VM Board Chair. "Aaron returns to McKinney with plans for even higher levels of achievement as the department continues to attract leisure visitors, conferences, and business travelers to our incredible city."
Werner most recently served as Director of Leisure Services for the City of Denison, and as its Managing Director of Communications and Engagement prior to this. During his time in Denison, Werner graduated with a Master's Degree in Public Administration from the University of Texas at Arlington.
"The City of McKinney is experiencing unprecedented growth right now, making it an incredibly exciting time to be a part of this community and I am so honored to be selected to serve as the next Executive Director of Visit McKinney," Werner said. "McKinney is my home and where I started my public service career, and now I get to be a lead voice shining a light on what makes our community such a special place to live, work and visit."
Before his time in Denison, Werner worked for the City of McKinney as the Main Street Program Coordinator for almost five years and prior to this, as Marketing and Development for McKinney Performing Arts Center and McKinney Main Street for just under two years. He is also an active member of the Texas Downtown Association since 2017, serving as its 2020-2021 board president.
McKinney is known for its vibrant historic downtown, miles of hike and bike trails, award-winning parks, and thriving arts and cultural communities. It is also home to major events like the AT&T Byron Nelson, NCAA Division II Football Championship, McKinney Oktoberfest, Texas Music Revolution, and Drum Corps International.
"Visit McKinney will continue to be the primary resource for both our tourists and our new and existing residents as they experience all that makes McKinney such a memorable destination," Werner said. "I aim for our team to capitalize on McKinney's best assets while joining forces with other city stakeholders to continue building out our tourism product from an economic development front, including all hospitality assets from hotels to attractions."
A lifelong Texan, Werner moved to McKinney in 2012, and enjoys traveling, camping, spending time on Lake Texoma, and exploring his hometown via bicycle with his wife and two young children.
# # #
About Visit McKinney
Visit McKinney strives to bring visitors to our community to generate economic impact by promoting and developing McKinney as a destination for business and leisure travelers. The organization's goal is to help all visitors fully experience McKinney's historic charm and friendly, vibrant atmosphere, and to enjoy themselves so much, they'll return again with their family and friends. Visit McKinney works with individuals, tour operators, brides, reunion groups, meeting and event planners, travel writers and other journalists, and our tourism partners (attractions, hotels, restaurants, and cultural venues) to help visitors enjoy their time in McKinney. Our services are all free of charge.