Guest Blogger for Check Out DFW: Samara Perez
With its sprawling 289 acres, the Heard Natural Science Museum and Wildlife Sanctuary offers plenty to do and see including various indoor and outdoor exhibits, gardens, and over five miles of hiking trails that go through various habitats in the nature preserve.
Below are five must-do activities at the Heard, according to Stephanie Jennings, the sanctuary's marketing and communications director.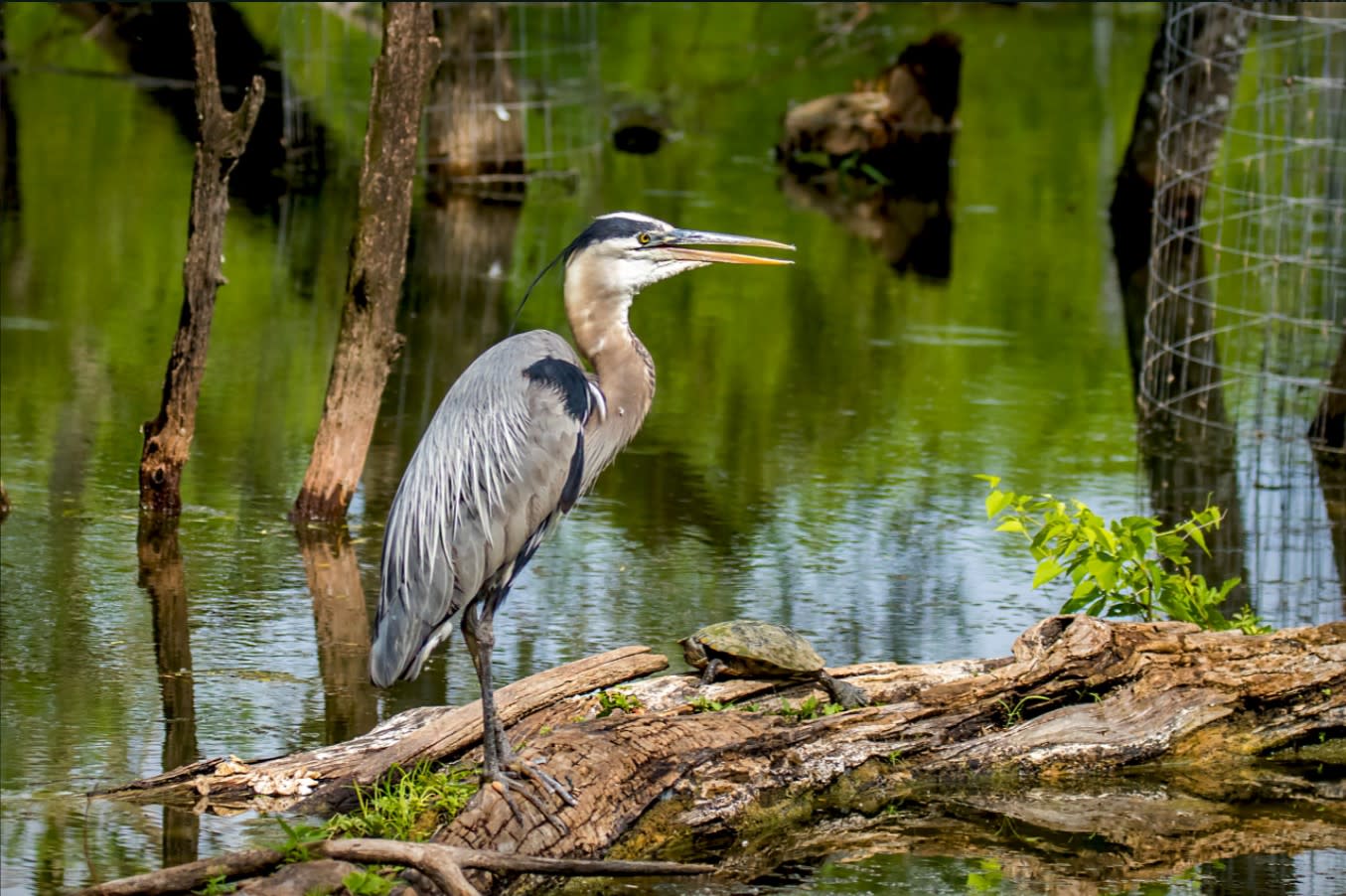 The Heard sanctuary features five habitats including Blackland prairie, wetlands, bottomland forest, upland forest, and white rock escarpment, according to its website.
Jennings says the wetlands habitat is very popular because of its boardwalk.
"Over 200 different species of birds have been documented as being spotted here so that's fairly significant within our nature preserve," she said.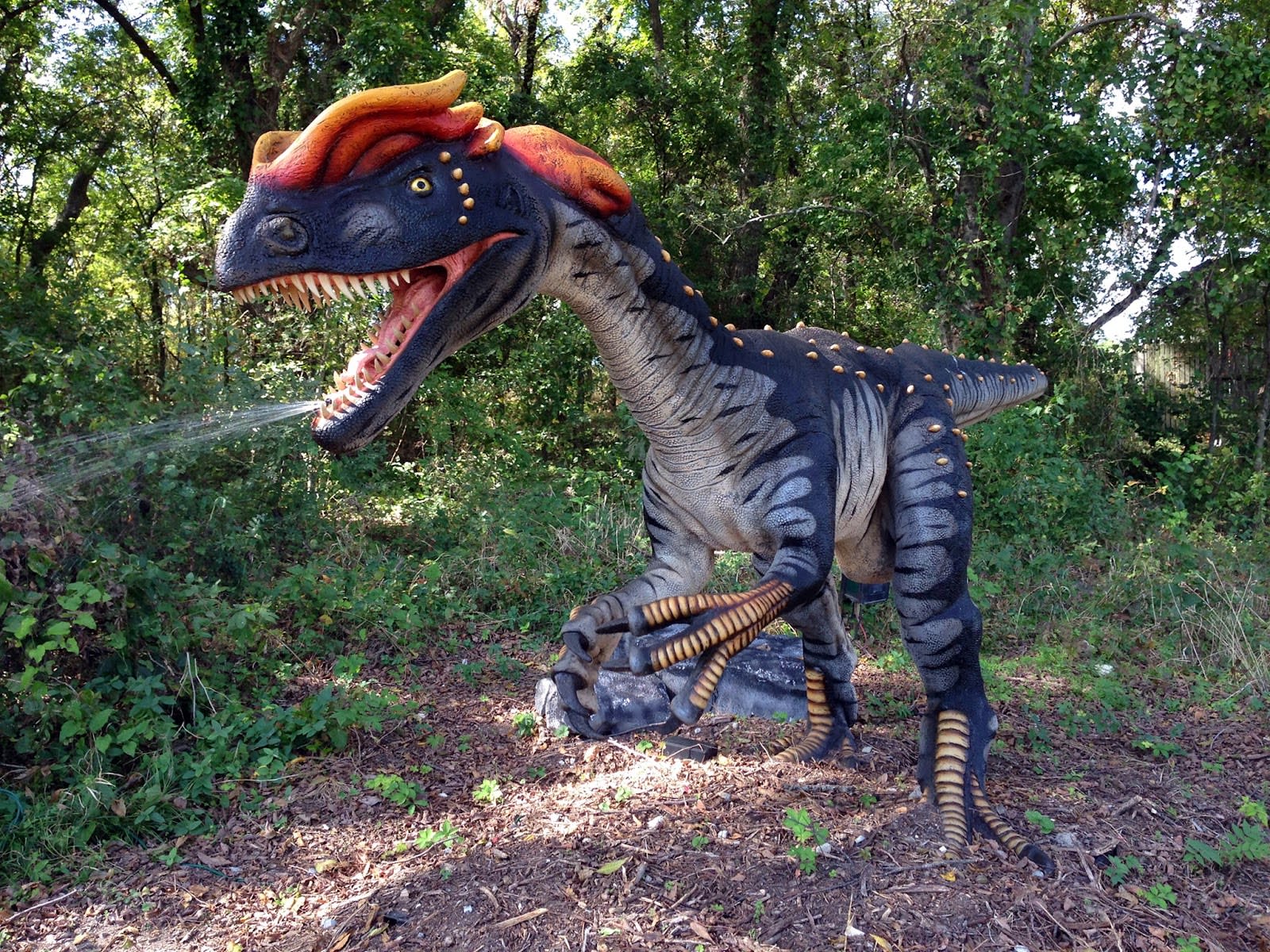 Dinosaurs Live! is a seasonal and annual exhibit of life-size animatronic dinosaurs. Jennings says the exhibit features 11 dinosaurs along one of the nature trails, which makes the experience feel more realistic, compared to an indoor display.
Jennings added that the exhibit is a good opportunity to get kids outside and have them learn how to appreciate nature, especially those who haven't spent a lot of time outside and have an affinity for dinosaurs. 
There are also two life-size dinosaurs that kids are able to climb on and take pictures with, a play area with small dinosaurs, and a fossil dig.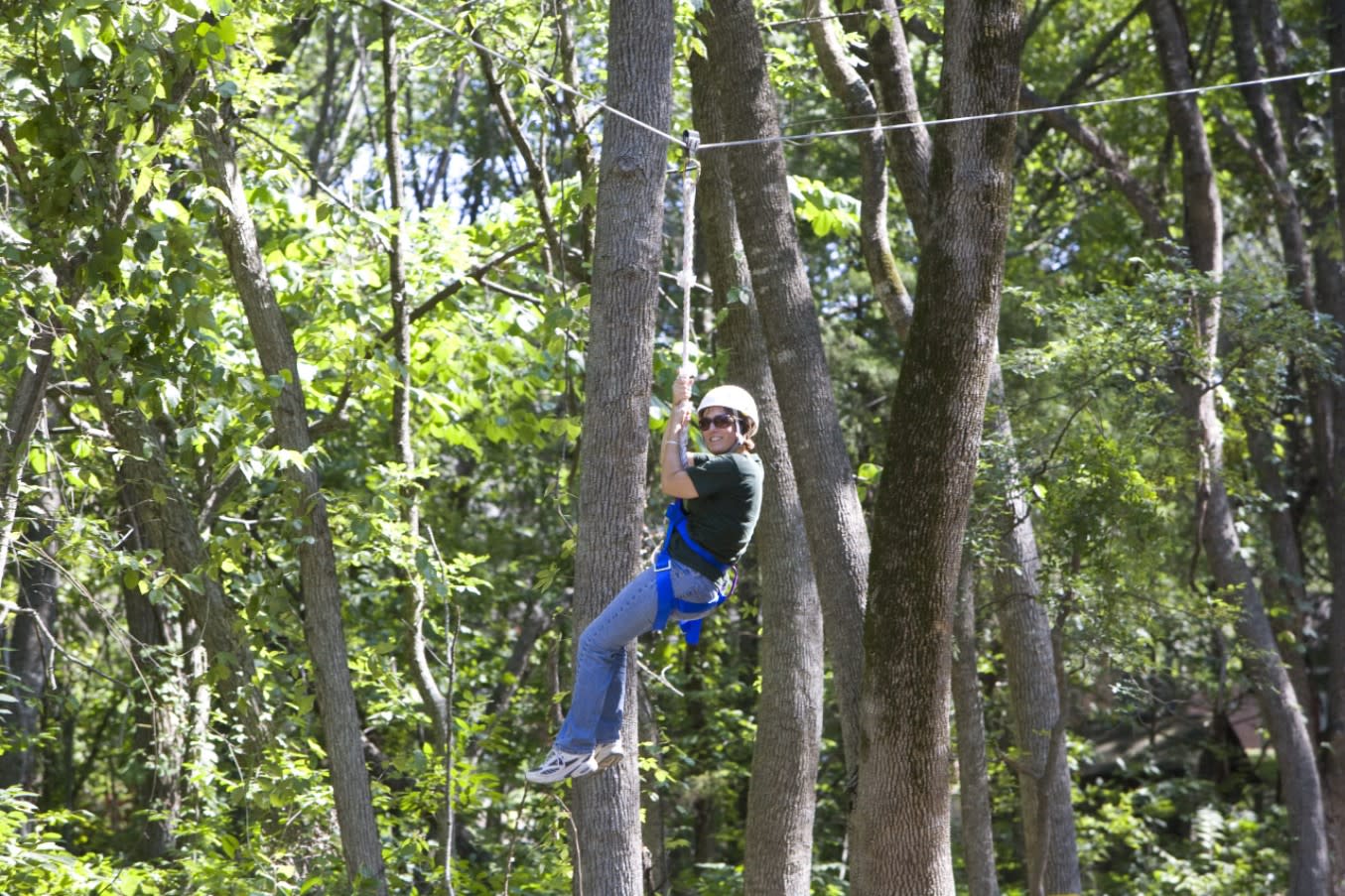 On prescheduled dates, guests 10 years old and older can experience riding on a 487-foot zip line that goes through the sanctuary's deciduous forest. Click here to see the upcoming zip line days.
There's also a high and low ropes course available by reservation only for groups of 10 or more. For smaller groups or individuals, check the sanctuary's website for "Ropes Course Adventure Days."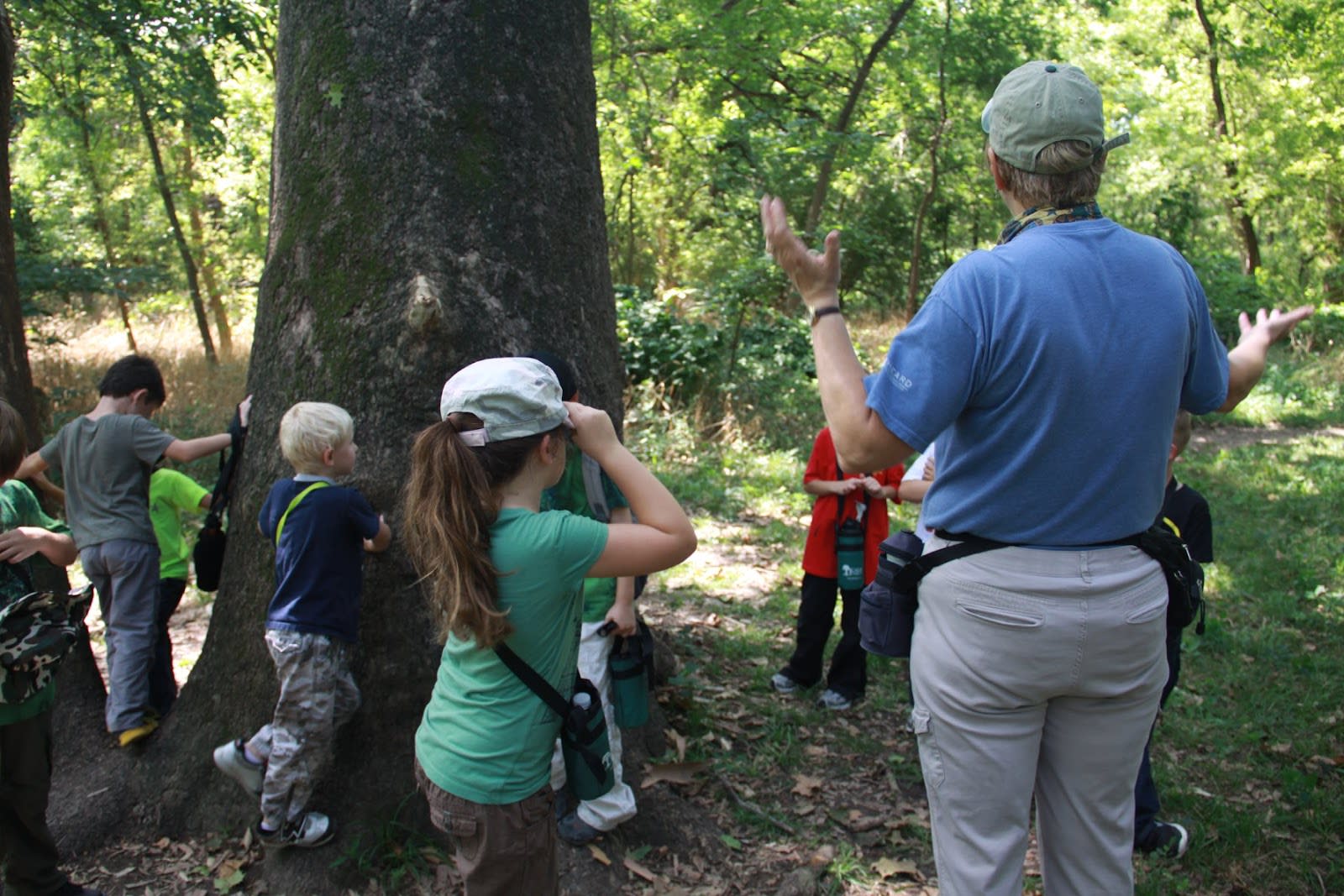 The Heard also offers an array of educational programs with the goal of connecting kids with nature, according to its site. Programs include guided nature trails, live animal presentations, a preschool program, homeschool science classes, summer camps, adult and teacher workshops, and more.
Adults and youth can also learn about nature during guided trail hikes, bird-watching outings, night hikes, and more.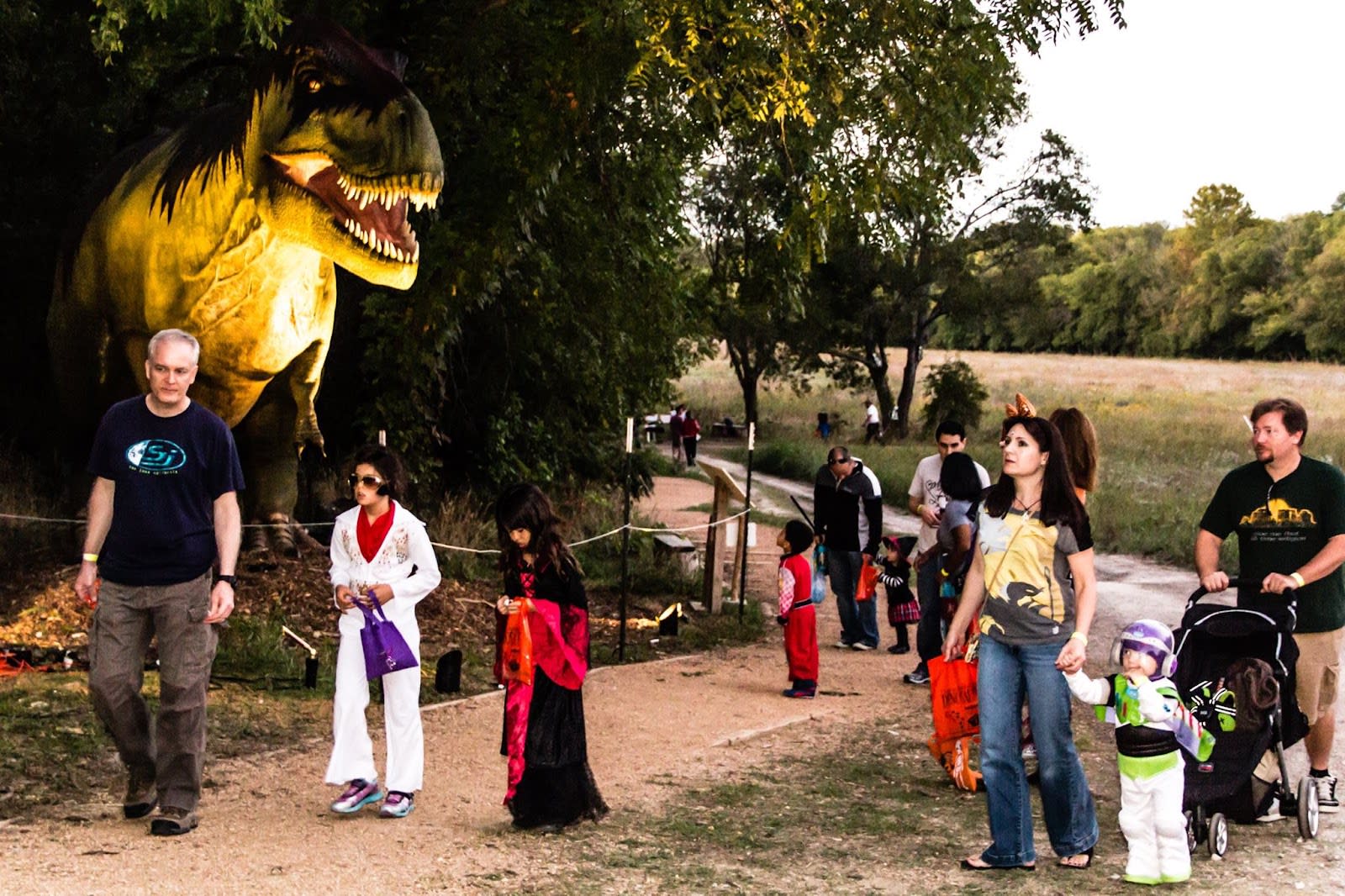 Jennings says Halloween at the Heard, one of their most popular events and a fundraiser for the museum, made a comeback in 2021 after being canceled in 2020 due to the pandemic. Activities included trick-or-treating along the dinosaur trail and a family-friendly movie screening in their amphitheater.
Learn More
For more information on all activities and pricing, visit the preserve's website. 
To access the original article on Check Out DFW, click HERE.