On July 6, 2023, a large group of McKinney residents gathered in Historic Downtown McKinney to take part in an exciting couple of hours of showing their community pride for a national TV audience. Good Morning America and John Quiñones were here to feature Downtown McKinney as part of their Main Street USA series and to honor McKinney resident Jason Hernandez. 
Click the image below to see Jason's story from Good Morning America's broadcast.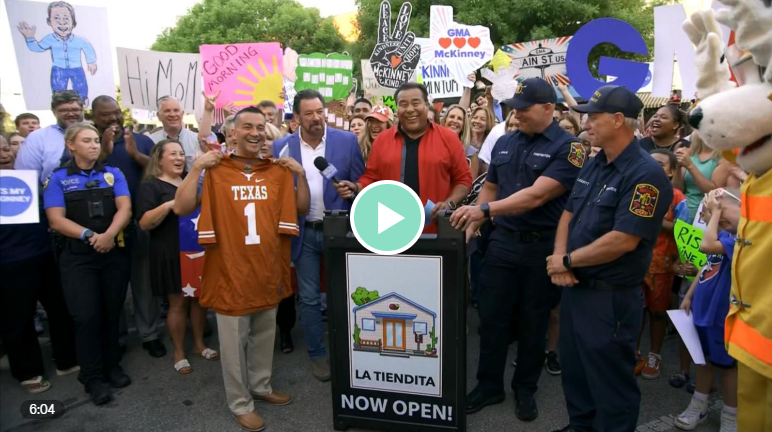 Many thanks to all who came out to represent our community. And congratulations to Jason Hernandez who is making an enormous difference in East McKinney and the entire community.