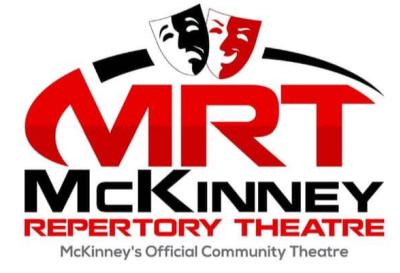 This blog post was pulled from a recent press release provided by our wonderful McKinney Repertory Theatre, the community theater troupe that has called McKinney home for 20 years! We're so excited for them as they prepare to enter their milestone season, we just had to help them spread the word.

McKinney Repertory Theatre (MRT) and McKinney Creative Community (MCC) are excited to launch the search for a local McKinney artist to collaborate with the community theatre on the artwork for its upcoming 20th Anniversary Season. All local McKinney artists (ages 18 and up) are invited to submit a proposal to create five (5) total pieces of art that will be used by MRT as the poster art for their 20th Anniversary Season.

These five pieces will represent each of the shows that are being produced as part of the 20th
Anniversary Season. The artwork should be the artist's interpretation of the following shows:
● Clue by Jonathan Lynn
● Charles Dickens' A Christmas Carol adapted by Dr. Andrew Harris
● Forever Plaid by Stuart Ross
● Steel Magnolias by Robert Harling
● The Diary of Anne Frank by Frances Goodrich and Albert Hackett, Newly Adapted by
Wendy Kesselman

MRT and MCC will review all of the proposals and choose one artist to create artwork for all five shows. The chosen artist will be awarded $500 as an artist's fee/honorarium.
"Theatre is the one art form that needs artists and experts from every type of art form to collaborate together to produce a show," said Davina Gazo Stampfel, executive director of MRT. "McKinney is such a rich artistic community, it naturally made sense for our community theater to celebrate our 20th Anniversary by highlighting the variety of artists and creative minds that call McKinney home. I can't think of a better way of tying things together than opening up this opportunity to our community and partnering with a local artist."

Please click HERE for full submission guidelines. The deadline to apply is April 9th, 2023.
About McKinney Repertory Theatre (MRT)
McKinney Repertory Theatre (MRT) was started in 2003 when a group of local actors decided to bring the gift of theatre to McKinney. Since then, MRT has become McKinney's Official Community Theatre and we are one of the resident companies at McKinney Performing Arts Center in historic downtown McKinney. MRT is also a 98% volunteer-driven non-profit theatre and is supported, in part, by grants from the City of McKinney through the McKinney Arts Commission (MAC) and the McKinney Community Development Corporation (MCDC).
About McKinney Creative Community (MCC)
The McKinney Creative Community (MCC) brings area artists together in order to build on the rich, cultural character that McKinney is known for. Each month, the group hosts a public potluck where creatives in any field or medium can share their personal and professional experiences. Often a guest speaker addresses the group. The group was founded in 2010 and each December, it hosts the Holiday Art Bazaar, the second-largest art fair in McKinney. The group welcomes all who wish to connect with fellow creatives. Potlucks and membership are free.