As summer vacation time comes to a close, thoughts turn to the kids going back to school and fun activities for the family close to home. Below are five ideas for outdoor fun that are close to home so you can enjoy the final days of summer vacation before kids go back to class.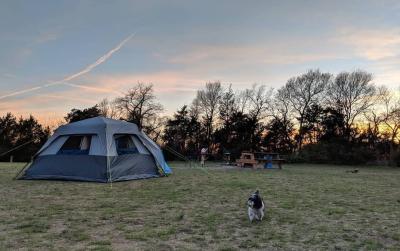 1.)  Plan a star-gazing excursion. The Perseids meteor shower should be peaking Aug. 11-13 in the early morning hours. Plan an early morning picnic in your yard or a nearby park and enjoy breakfast with your kids while watching the meteors fly!  
2.)  Go camping! McKinney's Erwin Park offers plenty of places to explore, play, ride bikes, and best of all, it's the one place in McKinney that allows camping. Reserve a campsite, fill the cooler with campfire cookout goodies, and plenty of fluids to stay well-hydrated, and pack the frisbees, bikes, and other equipment for family fun in this rural park. Don't forget the hiking boots and bikes, too.
3.)  Go angling with the kids! Grab fishing poles, a tackle box, and fishing licenses for those over 16, then head to one of McKinney's parks with lakes - Bonnie Wenk Park, Towne Lake Recreation Center, Katherine B. Winneford Park, or Serenity Park, or head to nearby Lake Lavon (in Lavon) or Lake Texoma (in Denison) for more serious fishing. 
4.) Watch a movie while you swim! The city's Apex Centre is hosting a Dive-In Movie Night during which attendees will watch Pixar's Onward. Space is limited, so pre-registration is advised to ensure you and your family get a spot before it sells out. The event takes place Aug. 7.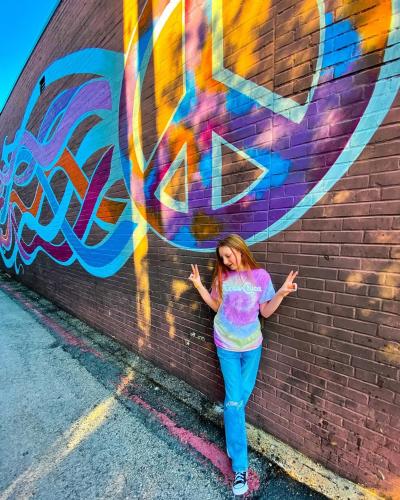 5.)  Scout for public art located throughout the historic district. Take pictures of the family at downtown McKinney's murals and find all eight of the Monarchs of McKinney! (Mural photo by @travelingtexastribe)
6.)  Commune with butterflies in the Heard Natural Science Museum & Wildlife Sanctuary's Butterfly House and Gardens. While you're there, you may even take home some ideas of pollinator-friendly plants to add to your own yard. Don't forget to go exploring the nature trails through multiple habitats in the 289-acre wildlife sanctuary. To learn more about how to create your own butterfly garden, check out this lovely article from Happy DIY Home!
What To Do In Your Own Yard!
With school back in session in late August and travel over for a few months at least, there will be times you just need to stay close to home ... but you and the kids still need some fun things to do. Here are some suggestions from writer Loreno Romo for Fun Outdoor Activities To Do At Home!
More August Activities
In addition to these outdoor activities, here are some back-to-school related events this August:
Backpack Drive & Donuts with Superheroes: Drop off middle school backpacks and supplies at The Sanctuary in Adriatica by July 31 then make plans to celebrate with the kids at Donuts for Superheroes on Aug. 7.
Sales Tax-Free Shopping Weekend: Stock up on the supplies and clothes your kids will need this school year during Texas's Sales Tax-Free Weekend coming Aug. 6-8.