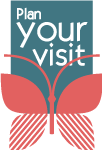 Want to plan the perfect day, weekend, or other length of stay in McKinney? It's easy with the "Plan Your Trip" tool; just look for the butterfly button on the right side of any page on our website. Designed with our partners at Visit Widget several years ago and updated to complement our new website and branding, this tool provides a handy way to explore what the city has to offer, including breweries, popular restaurants, museums, hotels, and attractions. 
When you click on the butterfly, a screen will open like the one shown below where you'll see a map, event listings, things to do, and more to allow you to select activities and places you wish to experience in McKinney. Use the tool as a guest, or if you want to take it with you via the companion-integrated app, create a user ID. 
In the example below, the day starts at The Neathery Estate, heads to The Courts to watch a pickleball game, then to Avalon Legacy Ranch for a wedding rehearsal, then back to El Mejor for the rehearsal dinner. You can then route them out into a logical order by dragging the four items on the left of the screen to the desired order on your map. Once the day is set as you want it, you can click "Start Plan" to save the itinerary you just completed.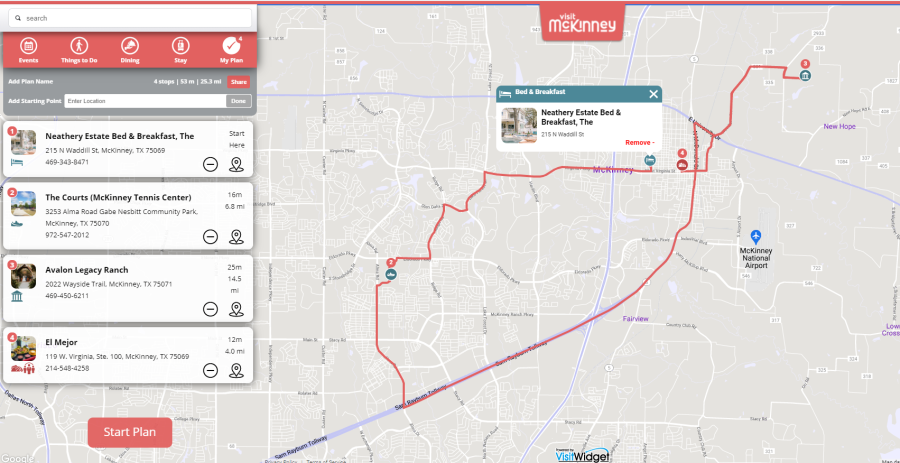 From this point, you'll be able to pick up your plan where you left off, accessing it via your Smartphone integrated mobile app. Or if you aren't using a laptop or other larger device, your entire visit can be planned from the palm of your hand on your phone or tablet. Want to invite some friends to come along with you? Share your plan with them directly or via social media, email or SMS.
To download the app, click the appropriate button below: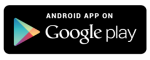 You'll then see the "McKinney TX!" screen below. From here, finalize your download and then get busy planning your itinerary for your perfect time in McKinney.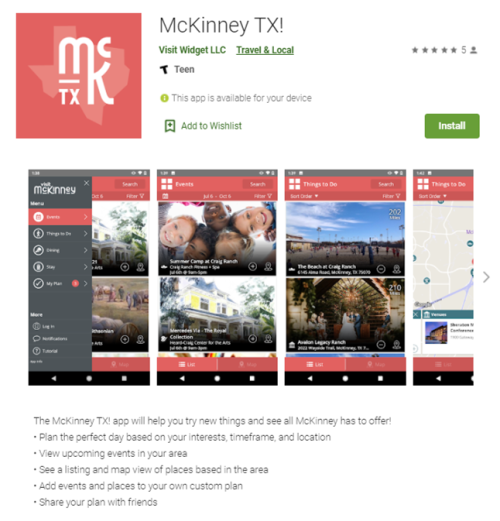 We know you'll have fun planning your visit to McKinney! If you have any questions, please do not hesitate to call Visit McKinney at 972-547-2058 or email media@visitmckinney.com.