It's hard to believe summer is upon us, and that the kids are already out of school in North Texas! Are you looking for activities to help your kids or grandchildren avoid boredom right here in McKinney this summer? There are so many great options available, something for all interests all summer long. Check out: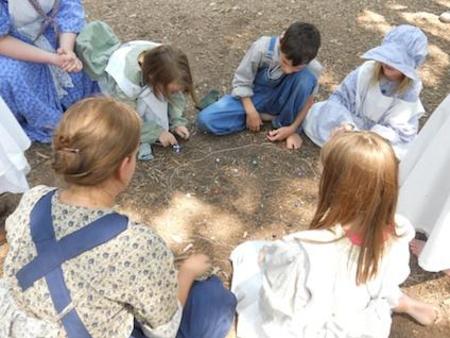 Chestnut Square Heritage Village
Each day at Chestnut Square's Prairie Adventure Camp (photo at right) begins with the campers de-modernizing into prairie-style clothing as they step back in time to learn about the way early settlers to McKinney lived. Campers may bring a snack such as apples, oranges, crackers, pretzels, etc. Multiple camps include two sessions each per camp and cost $125 per child per session. These camps are perfect for kids aged 7-14.
315 S. Chestnut St., 469-625-9002
Do you have a kid who loves science and/or nature? Outdoor experiences are a childhood treasure. Heard is dedicated to bringing nature and people together and they offer excellent experiences designed for children. Summer nature camps start at $225-250 and offer some exciting outdoor-themed adventures. 
1 Nature Place, 972-562-5566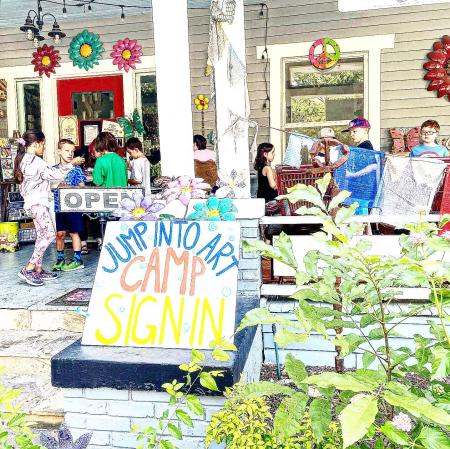 Is your child a budding artist? Love to work with his or her hands? The camp website says it all: "Everyone gets to pause, take a breath, and expand into the beautiful flow of creativity. ​Friendships are fostered, new techniques learned and fun awaits." Jump Into Art offers summer camps themed around slowing down, enjoying the moment, and self-expression while instilling pride in your child for creating something new! There are different camp lengths and range in cost from $170-$314. 
404 North Church Street, 214-937-9153
McKinney Independent School District offers a variety of summer enrichment camps, conducted by MISD teachers for children in kindergarten through 5th grade. Camps will be offered for seven weeks, from June 5, – July 21, 2023. You do not have to be a resident of McKinney or a student in McKinney ISD to attend camps. Camps are held at McClure Elementary and Bennett Elementary. (Check the website for locations of each camp.)
Check out the schedule and camp descriptions HERE.
 
Art camps offer a fantastic opportunity for your young artist to try something new, be it painting, pottery, pencil art, and more! This year marks the 18th anniversary of art camps at McKinney Art House!  Check the camps available and the registration links online HERE. Camp durations vary from two hours to full day.
502 N. Kentucky, 972-581-9206
The YMCA is an affordable option for families, and often bases membership fees and scholarships on financial need. The YMCA also offers summer camps built around educational and fun themes. 
300 Ridge Road, 972-529-2559
The Comedy Arena is offering week-long improv comedy and acting classes for middle school and high school kids. Several sessions are available, and early bird rates are available! 
305 E. Virginia, #104, 214-769-0645

Other summer camp opportunities include: