McKinney is a popular destination for a romantic getaway, but there are also plenty of romantic experiences any day or night of the week. And what is more romantic than Valentine's Day? Several McKinney businesses have fun activities planned for Valentine's Day Weekend 2023 and even for the days leading up to this special day.
We'll be adding to this list as we find more activities. We'll also be posting on our social media accounts of some shopping ideas for this holiday that's all about love!
Improvised Rom Com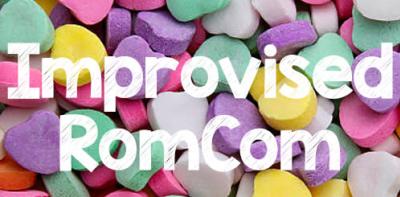 Feb. 4, 10-11 p.m. at The Comedy Arena, 305 E. Virginia
Take part in a Valentine's Day-inspired, fully-improvised, romantic comedy parody where the audience gets to play Cupid! A team of talented improvisers will interview two audience members before recreating their epic love story, drawing upon the team's collective knowledge of rom-com tropes from your favorite 1990s and 2000s movies.  All the action is created on the spot and catered to those two audience members' personalized stories. Bring a date, grab some grub, and watch the Comedy Arena players recreate the ultimate Rom-Com in less than 60 minutes.
Valentine's Premium Wine & Chocolate Tasting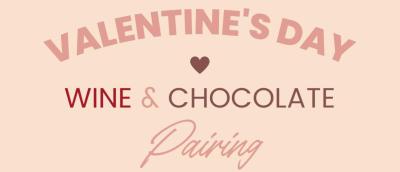 Feb. 7, 7-8:30 p.m. at Lone Star Wine Cellars
Excite your tastebuds during this premium, guided wine and chocolate pairing experience as you sip on delicious wine and you learn about each pairing from a Certified Wine Expert. The evening has limited seating (16 only). You'll enjoy five two-ounce pours, a selection of chocolates specifically paired with each wine, and the guidance of a certified instructor throughout the event. Find more information and tickets ($42 per person) HERE.
Lone Star Wine Cellars is hosting a second night of this event on Feb. 14 - Valentine's Day! Get information and tickets HERE.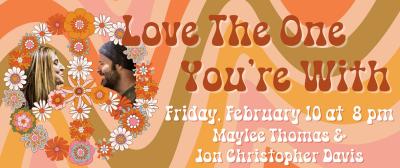 Feb. 10, 8-10 p.m. at The Sanctuary Music & Events, 6633 Virginia Pkwy.
Celebrate Valentine's Day with a special "Love the One You're With" concert featuring the Maylee Thomas Band and Jon Christopher Davis on Friday, Feb. 10 from 8-10 p.m. at The Sanctuary Music & Events Center. (Doors open at 7 p.m.) Tickets are $10-150 and include a streaming option if you can't make it to the actual concert. Food and bar service will be available. Get tickets online. 
Feb. 11, 9 a.m.-Noon at Chestnut Square Heritage Village, 315 S. Chestnut


Head to the McKinney Farmers Market for a special celebration of love! Check the link of their Facebook event for details of all the fun Valentine-themed activities, games, photo op, music, and lots of shopping.
Valentine's Chocolate & Wine Walk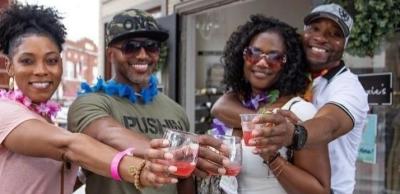 Feb. 11, Noon-6 p.m. throughout Downtown McKinney
Grab your special someone or even your best "gal-entines" for a fun day of wine, chocolate, and shopping. Tickets are $30 and $45 (for VIP access) for a day of strolling around the shops of the downtown square and tasting samples of wine and chocolate while you shop!
Pottery Wheel Session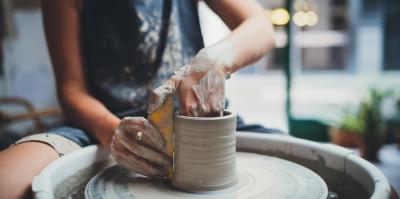 Feb. 11, 2:30-4:30 p.m. at Jump Into Art Studios, 404 N. Church Street
Want to play on the pottery wheel with the artists at Jump Into Art Studios? This is a group pottery wheel class perfect for people looking for fun activities, trying out new things, and playing with clay while creating something beautiful! While not easy, the studio's artists and instructors made it fun and engaging.

Check out their website, too, for loads of other fun classes you and your significant other would enjoy doing together ... or that you might enjoy for a night out with the girls!
Four MUSIC@MILL Festival by Candlelight Concerts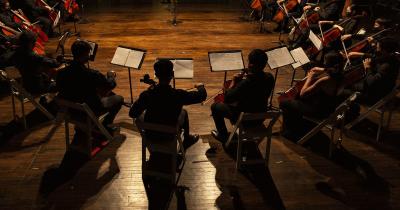 Feb. 13-14, $38 each at The McKinney Cotton Mill, 610 Elm St.
Enjoy four different types of concerts presented by the Texas Cellos. Two concerts will take place each night, one at 6:30 p.m. and one at 8:30 p.m. Attend one or both each night. See the concert titles with links to the four concerts below.
Mozart & Nuevo Tango - Feb. 13, 6:30 p.m.
Soul of the Cello, Bandoneon & Harp - Feb. 13, 8:30 p.m.
Jazz Standards with the Tixier Brothers - Feb. 14, 6:30 p.m.
Transfigured Night - Feb. 14, 6:30 p.m.