McKinney is a popular destination for a romantic getaway, but there are also plenty of romantic experiences day or night any day of the week. And what is more romantic than Valentine's Day? Several McKinney businesses have fun activities planned for Valentine's Day Weekend and even for the days leading up to this special day.
We'll be adding to this list as we find more activities. We'll also be posting a video on our social media accounts of some shopping ideas for this holiday that's all about love!
Swirl, Sip and Savor Food & Wine Pairing Workshop - $35
Feb. 3, 5:30-7:30 p.m. at MillHouse McKinney, 610 Elm St., St. 1000
In this Swirl, Sip and Savor workshop, you'll learn about the various types of sparkling wines that are available to enjoy on a special occasion like Valentine's Day, or just because it's cocktail time on the patio. Attendees will also learn about the different processes and regulations that make up each variety (i.e. champagne, prosecco, cava, crémant, frizzante, and others) along with the various wine regions, grape varieties, and various price points for these delicious wines. Each wine will be paired with small bites of food that complement the style. The food samples will include savory, salty, and sweet, flavors that bring out new and interesting components of both the wine and food. Get tickets online for $35 per person.
Galentine's Cocktail Party - Ladies Night
Feb. 10, 5-8 p.m. at 4R  Ranch Vineyards and Winery, 110 E. Louisiana St. 
Join us for our Galentine's Party on Thursday, Feb. 10! Meet owner Nicole Roper, enjoy a new wine cocktail, and spin the wheel for fun prizes and gifts!!
'Love the One You're With' Valentine's Concert - $10-150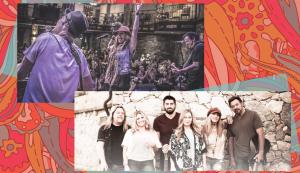 Feb. 12, 8-10 p.m. at The Sanctuary Music & Events, 6633 Virginia Pkwy.
Celebrate Valentine's Day with a special "Love the One You're With" concert featuring Ball and Chain and Jon Christopher Davis on Saturday, February 12 from 8-10 p.m. at The Sanctuary Music & Events Center. (Doors open at 7 p.m.) Downstairs reserved tables 1-30 each with seating for four are $150. If coming as a couple, you can also purchase two seats at Tables 31-40 for $75. (NOTE: Each table is shared by two couples.) Individual seats on the upstairs balcony are $20. If you can't make it in person, grab a Livestream ticket and watch it on your favorite connected device for just $10. Limit one device at a time per ticket. Charcuterie boxes will be offered for sale for a $10 donation to the McKinney Musician's Relief Fund. A cash/credit bar will be available as well. Get tickets online. 
Chocolate & Wine Walk in Downtown McKinney - $35-45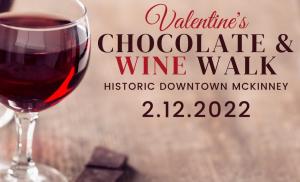 Feb. 12, Noon-6 p.m. - Hosted by Lone Star Wine Cellars, 103 E. Virginia
Indulge in a delicious chocolate and wine tasting journey as you visit more than 20 participating downtown boutiques during the Chocolate and Wine Walk. Enjoy this shopping and tasting experience with your valentine or friends. General admission ($35) includes a souvenir wine glass and a wine passport for a taste of 10 wines and four chocolates, and one bonus taste at Lone Star Wine Cellars! VIP admission ($45) includes tastes of 12 wines and five chocolates, one bonus taste, a fashionable glass lanyard, and the convenience of flexible check-in at the VIP check-in booth all day. Get tickets online. 
Valentine Chocolate & Wine Tasting - $25-35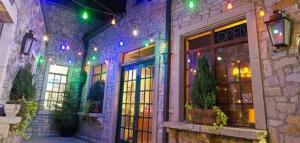 Feb. 12, 3-6 p.m. at Zin Zen Wine Bistro, 6841 Virginia Pkwy. in Adriatica
Join chocolatier and wine connoisseur Sanne Bogart from CocoaVina who will present this Valentine Chocolate and Wine pairing event. Participants will sample artisan chocolates that have been carefully paired with fine wines from Zin Zen Wine Bistro. Don't miss this engaging and elegant experience! Tickets are available online. 
Micky and the Motorcars Concert and Dinner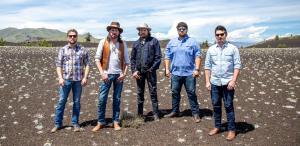 Feb. 11-12 at Local Yocal BBQ & Grill, 350 E. Louisiana
Reserved seating includes a chef-prepared dinner, complimentary cocktails, beer or wine, valet parking, and live music. General admission is also available and includes complimentary cocktails, beer or wine, valet parking, and live music. Reserved seating for dinner starts at 8 p.m. Doors open at 7 p.m. for dinner and at 8:30 p.m. for general admission ticket holders. Get tickets online. 
Guitar Lessons for Valentine's Day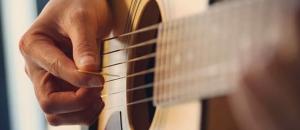 TBD at The Guitar Gallery on the Square, 100 E. Louisiana (next to Spoons Cafe)
The Guitar Gallery on the Square is scheduling lessons for those who want to give an experience of a guitar lesson to one they love. Call 214-504-4921 or visit the website for the Guitar Gallery on the Square for more information. 
Special Valentine's Day Dinner - $125 
F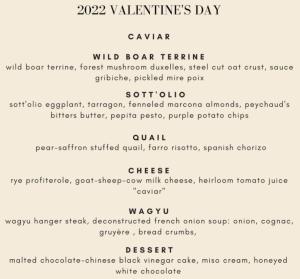 eb. 14 at Rye Craft Food & Drink, 111 W. Virginia
Valentine's Day is almost here and the team at Rye will be featuring a seven-course menu (pictured at right) exclusively on the 14th. Pre-paid reservations are being taken for parties of two and four through the restaurant's website. Dietary restrictions are accommodated only with prior notice. Unfortunately, Rye is unable to accommodate a vegan diet for this dinner. All sales to this dinner are final. If slots are sold out, the restaurant is creating a waitlist.
Love Weld Jewelry Event
Feb. 12 at Grady Ln Boutique, 111 Chestnut St. 
Join us for a Love Weld™ event hosted by Grady Ln Boutique. Bring your partner and bond your love with a permanent piece of jewelry. Skip the wait by booking your 15-minute appointment which is for one person; please book multiple times for multiple people.  The event is Saturday, Feb. 12 from noon-5 p.m.
Galentine's Day Event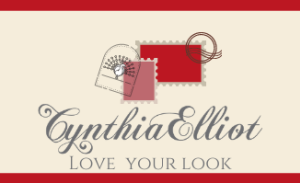 Feb 10 at Cynthia Elliot Boutique, 107 E. Virginia
Grab your besties and head to Cynthia Elliot Boutique in downtown McKinney for mango mimosas, Cosmopolitans, and sweet treats as well as event specials including 10% off new spring fashions, clearance items, and a gift with purchase. Stop in any time between 10 a.m and 8 p.m. on Thursday, Feb. 10!

 
Salted Caramel Musical Valentine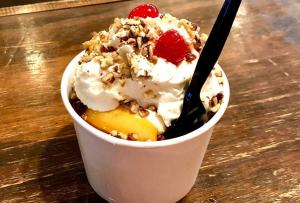 Feb. 14 at Cocktail Creamery, 214 E. Louisiana
Get together with that special someone and join us at Cocktail Creamery (inside The Pantry Restaurant) on Valentine's Day for an evening of romantic Latin-style guitar music with Juan Carlos Cortes and a gallon of the craziest Salted Butter Caramel ice cream owner Ted Lynblad has ever made! A single gallon spun one time just for the special day containing more flavor, more caramel bourbon, and more Heath bar crumbles blended together with a new salted caramel arabeschi swirl. The event takes place from 7-9:30 p.m.
Galentine's Day Tea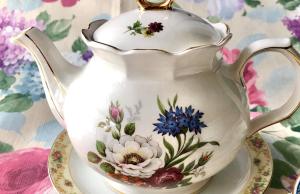 Feb 20 at McKinney Coffee Company, 1910 N. Stonebridge
Ladies, get your besties together for a Galentine's Tea Party. Call 214-592-0146 to reserve your spot; the event is filling up fast. The $49 per person ticket includes three courses, two teas, and champagne. Register by Sunday, Feb. 13. The event takes place Sunday, Feb. 20, from 2:30-4 p.m.