Earlier this fall, we invited social media influencer Jessica Serna (My Curly Adventures) to visit our town with her husband Ismail Mpiana (My Culinary Adventures) for a romantic getaway weekend.

If you'd like to read their recommendations for the best places to stay, shop, eat, and play in McKinney, check out Jessica's blog posts about their stay here. Click the links to access each blog post:
And for more of a personal-touch look, Click the image below to watch Jessica and Ishmail's video showing the fun places they visited while in McKinney!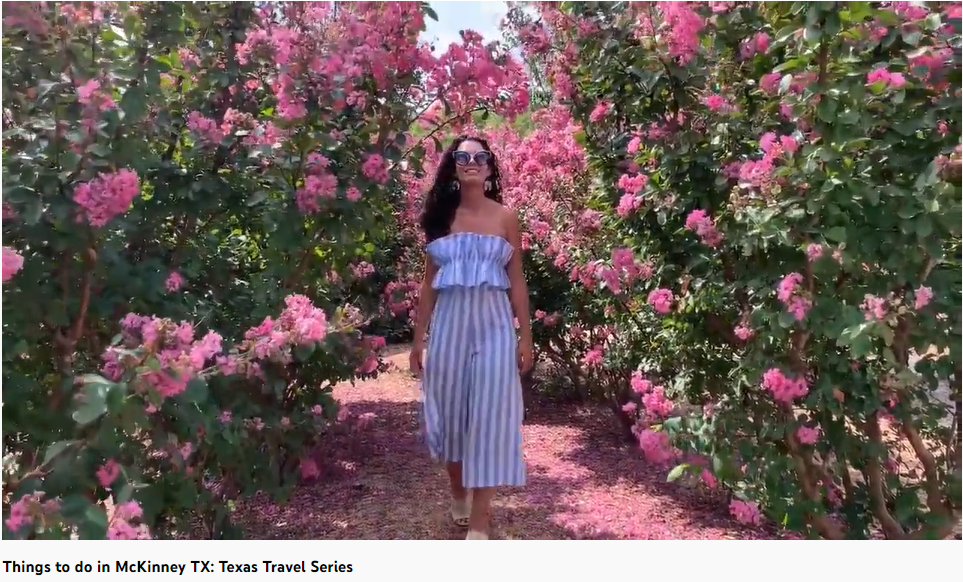 We want to thank our wonderful McKinney restaurant, lodging, shopping, and attractions partners who helped them feel so welcome and who showed them a great time while they were here! 
The Neathery Estate Bed & Breakfast
The Grand Hotel
Local Yocal BBQ & Grill
Arcade 92
The Comedy Arena
The Yard
Sugarbacon Proper Kitchen
Layered
Harvest Seasonal Kitchen
Benny's Cafe
Cocktail Creamery