We Invite You to Visit McKinney this Fall!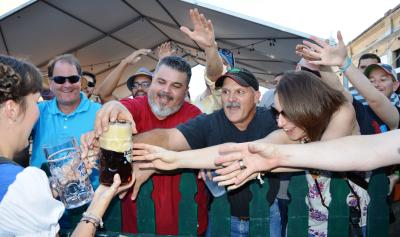 McKinney offers a wide range of activities and fun places to explore any time of year, but the fall season is especially exciting. When you visit this North Texas community, you'll find an array of spots to get a great meal, enjoy mouthwatering good and drink, and recharge by listening to great music, hanging out with friends, or just enjoying time spent in a vibrant and welcoming destination. We invite you to explore our website to see what awaits you in this picturesque North Texas city including fall events like Dinosaurs Live, Oktoberfest, McKinney Wine & Music Festival, Dia de los Muertos, and more! 
Click the following links to check out shopping, dining, family fun, the outdoors, and of course, where to spend the night ... or just explore on your own.