Welcome to McKinney, THC Regional Workshop!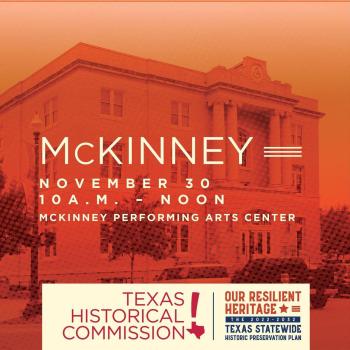 Visit McKinney is excited to be working with the Texas Historical Commission to present the McKinney Regional Workshop on Nov. 30, 2022. We look forward to welcoming you to our community.
Register for the Workshop
If you haven't yet registered for the workshop or to learn more about it, click HERE.
Plan Your Visit
We encourage you to explore our website for ideas of places to eat, things to do, and more activities while you're in town. The following links will help you learn about all that McKinney has to offer. 
Follow the "Plan Your Visit" Butterfly!
You can use the "Plan Your Visit" button on the right side of our homepage (look for the butterfly shown at right) to map out an itinerary for your visit to McKinney. To take your trip plan with you, download our Visit McKinney app that works in conjunction with our website trip planner.